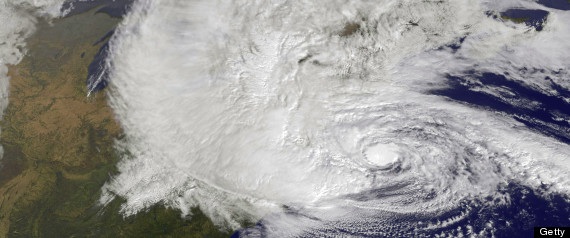 The latest rounds in climate negotiations are set to take place in Doha, Qatar from November 26 to December 7, 2012 to discuss a new Climate Change Treaty set to take effect in 2015.  This will be the 18th Climate negotiation since the United Nations Framework Convention on Climate Change (Earth Summit) in 1992.  Many are hopeful that the United States will take a more active role in this round of negotiations, despite them rejecting the Kyoto Protocol and failing to pass meaningful climate change legislation in the United States. The success of the next climate change treaty will depend largely on the cooperation between the two largest emitters of greenhouse gases, the U.S. and China.
Hopefully, the extreme weather events in the past year in the U.S. including record-breaking heat waves and super-storm Sandy have brought to light the seriousness of climate change.  In addition, the reelection of President Obama is seen as auspicious because Mitt Romney does not see climate change as a serious issue.
In 1997, the United Nations held a its third Conference of the Parties meeting which met in Kyoto, Japan and negotiated the Kyoto Protocol.  The Kyoto Protocol outlined specific binding greenhouse gas reduction targets.  In the United States, while the Protocol was being negotiated, the 105th Congress unanimously passed Senate Resolution 98, also known as the Byrd-Hagel Resolution, in which they stated that the Senate would not ratify any treaty that had binding emission reduction targets for developed countries, but did not have binding limits for developing countries.  In the past, China has been considered a developing country and so has not been required to reduce its greenhouse gas emissions.
It will be interesting to see what direction negotiations will take and what part the United States will play in negotiating a new climate change treaty.  Do you think that the U.S. should ratify a climate change treaty with binding emission reduction targets even if developing countries such as China are not required to do so?
SOURCES: Huffington Post, Yahoo News
PHOTOGRAPH: Huffington Post