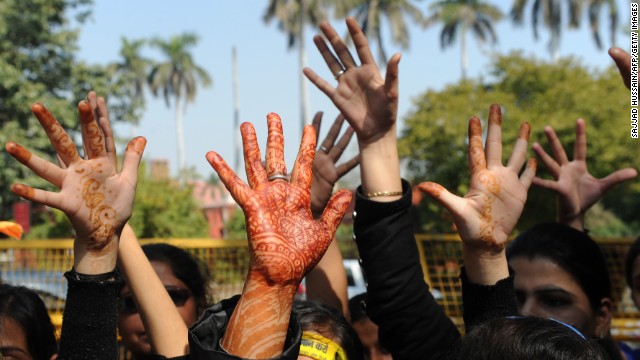 India has barely had time to mourn over the recent tragedy of the gang rape of a 23 year-old girl this past December. The trial of these five men is still going on. Now, India is hit with yet another crime against women, and this time the victims are even younger.  The bodies of the three girls — aged 6, 9 and 11 — were found dead at the bottom of a well in the Bhandara district in Maharashtra state this past Saturday. The girls were reported missing two days earlier.
The medical examiner suggested that the cause of death of these three young girls was drowning. On top of that, they had all been sexually assaulted before their deaths.   As of right now, the police are questioning possible suspects, but have yet to find anyone connected with the assault.
The mother of the three girls claims that the police did not respond quickly enough to the girls' disappearance. "Had the police searched for the girls in the neighboring areas, then they would have been found," said the woman, whose identity was withheld in accordance with Indian laws protecting the victims and families in sexual assault cases.
The police deny her allegations, but have suspiciously replaced and suspended the local police officer who was in charge of the area where the incident took place.  He was replaced by Officer Tiwari, who claims, "We acted promptly" and "wireless messages were issued the same day and police teams fanned out to find the girls."
The mother of three girls urges the police to find the perpetrators responsible quickly. She has her own idea of punishment in mind. She has called for those responsible to be publicly hanged. "I appeal to the government to capture the culprits and hang them in public," she said.
Does the suspicious behavior by the police raise questions as to whether they conducted their investigation into the girls' disappearances properly?  If so, should there be an investigation into their behavior? Are the police partly to blame for this tragedy? What do you think about the mother's idea for punishment?  Is it over the top?
Article and Picture Source:  CNN.com