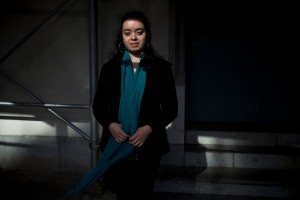 Angy Rivera came to the United States when she was 4 years old and began living in New York City. As if her life as an illegal immigrant child wasn't challenging enough, Angy was sexually abused by her mother's boyfriend. Despite her fear of the unknown, Angy helped authorities with the investigation that eventually led to the man's imprisonment and conviction. Not only did she manage to free herself from abuse, but her cooperation qualified her for a visa to remain in the United States.
Part of President Obama's Deferred Action plan, victims of serious crimes qualify for this crime victims visa. This means that immigrants have more than one pathway to remain in the country. Thousands of immigrants have applied to remain temporarily for work, while others are discovering that they may be able to avoid deportation if they were the victim of a serious crime while visiting the United States.
Deferred Action has most obviously allowed thousands of immigrants to seek and maintain gainful employment. But it has also prompted immigrants to seek legal assistance. They are beginning to learn and understand their rights. They can consider the many possibilities that, before Deferred Action, were merely dreams. Angy found out about the crime victims visa, the U-Visa, when she met with a lawyer at Atlas: DIY, a nonprofit organization in New York City that works with young immigrants.
We must keep in mind that Angy did what thousands of immigrants wouldn't think of doing, for fear that it would lead to their exposure. "Many illegal immigrants are so fearful of contact with the authorities, or thwarted by language and economic barriers, that they live in a kind of isolation that often prevents them from taking advantage of opportunities or services to which they are entitled under the law." She risked her freedom, her opportunities, her dreams. In the end, she was granted a very unexpected chance to remain in the country she fought so hard to get to.
Angy, now 22 years old, came to the United States from Colombia. Until finding out about the U-Visa, Angy was forced to live in fear of deportation. She explains, "this whole time I had been in the system already and no one had said anything to me or my mom." It is our job, as future lawyers, to assure that word is getting out and that immigrants are fully informed about their opportunities. After all, we do live in the "land of opportunity."