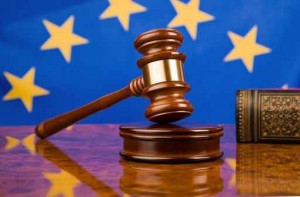 On October 1, 2013, the European Court of Human Rights (hereinafter referred to as "ECHR") issued a judgment on Cholakov v. Bulgaria holding that Mr. Cholakov's right to freely express his opinions has been violated by the Republic of Bulgaria under Article 10 of the European Convention on Human Rights (hereinafter referred to as "the Convention").
Mr. Cholakov is a citizen of Bulgaria and Sweden.  Even though he mainly lives in Sweden, he comes to Bulgaria frequently where he is politically and socially active. When the local elections were held in Vratsa, Bulgaria in 2007, Mr. Cholakov participated in campaigning activities to support a candidate who was running for mayor of Vratsa.
On October 23, 2007, he had a conflict with police officers for unknown reasons while conducting campaign related activities.  Following the argument, the officers issued a report for an administrative offense and a warning order prohibiting him from "performing indecent and inappropriate actions breaching the prevailing norms of morals and behavior on the streets, squares and other public areas, addressing indecent words to representative of the public authorities, and breaching public order and quietness."
On November 1, 2007, Mr. Cholakov was once again campaigning in the central square of Vratsa.  He chained himself to a metal column and was using a loudspeaker, telling that the government is corrupted as a result of the actions pursued by current officials who are in power in Vratsa.  He further claimed that he informed the prosecution authorities about those alleged crimes.  He used several specific statements while describing the officials and their behaviors, which ultimately caused the police interference. These expressions used by Mr. Chokalov are now the main subject of this current dispute between him and the Republic of Bulgaria. Particularly,  he used the following expressions:
All of them are criminals, The prosecutor is a Mafioso, The mayor is a Mafioso, Political prostitutes, and A mass of political prostitutes.
After approaching him, the police officers requested him to remove the chain and go with them.  He refused to do so.  As a result, the officers cut the chain, wrote a report on him for an act of minor hooliganism, and noted in the document that he had been "disturbing public order in the area, by uttering indecent words through a loudspeaker" and had "provoked the indignation of citizens who live in the area or were passing by."  The officers then arrested him and took him to the Vratsa District Court where he was charged with minor hooliganism under the 1963 Decree on Combating Minor Hooliganism (hereinafter referred to as "the Decree").  A hearing was held on the same day.
Having heard several witnesses from both sides, the District Court of Vratsa found Mr. Cholakov guilty of minor hooliganism pursuant to Section 1 of the Decree.  The court indicated that Mr. Cholakov's actions and words amounted to "indecent statements, made in a public place in front of many people" and to "offensive attitude towards public bodies" within the meaning of the Decree. Further, the court found that there were aggravating circumstances since those expressions had been conveyed "deliberately, publicly, with a loud speaker, in breach of public order in the centre of Vratsa, despite an earlier warning not to demonstrate in such a manner." Consequently, he was sentenced to ten days detention due those aggravated circumstances.
Having served his punishment, Mr. Chokalov filed a claim against the Republic of Bulgaria at ECHR alleging that his right to freedom of expression has been violated when he was sentenced to 10 days detention for statements he made at a public place.  In his complaint, he claimed that he was only conveying a political message.  Further, he argued that the Decree should not be considered as "law" within the meaning of Article 10(2) the Convention.
In considering Mr. Chokalov's case, the ECHR found no bases for Mr. Chokalov's argument relating to the Decree not being amounted to "law" and directed to its decision in the case of Zhelyazkov v. Bulgaria. In regards to his argument about a violation for freedom of expression, the ECHR first examined what the domestic law says about the issue.  The ECHR referred to Article 39 of the 1991 Constitution of Bulgaria, which reads:
1.  Everyone is entitled to express an opinion or to publicize it through words, whether written or oral, sounds or images, or in any other way.

2. This right shall not be exercised to the detriment of the rights and reputation of others, or for incitement to forcible change of the constitutionally established order, perpetration of a crime or enmity or violence against anyone.
Having established the main ground about right to freedom of expression, the court then examined whether the police interference was necessary considering the specific circumstances of this case. The ECHR explained that it is not convinced that there was a need for the police interference since Mr. Chokalov's expressions, words, or opinions contributed to a public debate during the local elections and pointed out that public officials are under less protection as far as criticism is concerned even though they are entitled to protect their reputation.  The ECHR finally concluded that the police interference was unnecessary, ten days detention was excessive and unusual punishment, Mr. Cholakov's expressions did not amount to indecent statements within the meaning of the Decree and protected by both the Article 39 of the Constitution of Bulgaria and the Article 10 of the Convention.
Even today, it seems like criticism against public officials is still not acceptable in many societies.  This case presents us an opportunity to think how far an individual can go in criticizing a president, a vice president, a governor, or a mayor.  What is the fine line between criticizing or expressing your political opinion and actually insulting or using indecent statements against a public official?  While using our constitutional right to freely express opinion, do we have to be respectful and moral?  Is it not a subjective evaluation?  What do you think about the specific language used in the Decree?
Source:
Picture: