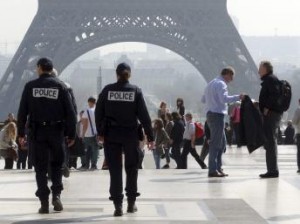 In April of 2012 thirteen cases were brought before the Tribunal de Grande Instance de Paris, against the state of France, for police racial profiling during identity checks. Those cases were recently rejected by the Paris court on October 2, 2013. Intent to appeal, as far as the European Court of Human Rights, has been voiced by plaintiffs' lawyers.
The judgment stated that, "a person who considers an identity check abusive must prove the action was a gravely serious offense". The court concluded that these identity checks were not against the law. Under the French criminal procedure code, police stop and search powers are broad. There is not often record of these stops however, because written reports of identity checks by police officers are not mandatory and in "none of these 13 cases, did the police stop result in any criminal proceedings." (open society foundation)
Anti-racism groups, like the Open Society Foundation, claim that routine discrimination in France doesn't stop with the police force. Judith Sunderland of Human Rights Watch said, "The court was, de facto, affirming that France can ignore international norms." (apnews). A priority question of constitutionality challenge is being made to the Conseil Constitutionnel involving ethnic profiling practice violations under the French constitution and the European Convention of Human Rights.
Public complaints of racial profiling by police forces are not limited to France, as similar criticisms are being heard in the United States and Germany. Specifically, The New York Police Department has received attention for its controversial stop and frisk policies. Should France hold its police department to stricter stop and search practices? Do you believe racial profiling exists to the extent claims suggest? Or are statistics, showing a higher stop pattern of minorities, correctly reflective of the groups of people responsible for crimes?
Sources:
Picture Source: