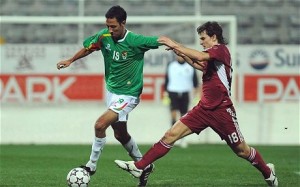 Earlier this week, the National Crime Agency (NCA), arrested a total of seven people whom they believe are involved in fixing football ("soccer" in U.S. terms) matches. The NCA is a national law enforcement agency located in the United Kingdom that focuses on border policing, economic crime, organized crime, and the Child Exploitation and Online Protection Centre.
The Crown Prosecution Service's Organized Crime Division found sufficient evidence to authorize charges of conspiracy to defraud. The two men at the center of the match-fixing dilemma were seen in court yesterday, November 29th, and will remain in jail after an appeal for bail was rejected. They will stay in custody until their case is heard at Birminghma Crown Court on December 13th, 2013. The two men, Chann Sankaran and Krishna Sanjey Ganeshan, could serve a maximum sentence of 10 years' imprisonment if found guilty.  "These men are alleged to be members of an international illegal betting syndicate based in Singapore."
Although it is said that the Premier League (considered the best league) matches are not currently under investigation like the Football League or the Football Conference, it does not mean their League is clear of corruption.  One of the seven men charged is a past player in the Premier League. Match fixing is considered an epidemic in football and there needs to be more awareness about this. The Telegraph, actually uploaded a video on their website of an investigator discussing fixed matches with a suspected Asian fixer. This conversation included statements such as, "I do Australia, Scotland. Ireland. Europe. World Cup. World Cup Qualifier" and "referee, the price for one game is 20 thousand pounds". Additionally, he mentioned facts about players getting yellow cards in the beginning of the game to prove they are "in" on the current fixing of the game they are playing.
To start thinking this beloved game could be fixed at any time provides the feeling of uncertainty. Such as, watching a game and not knowing whether these players or referees are accepting money to affect the outcome. This is a global problem and needs a solution now. Due to the size of the betting market, countries need to work together to address this issue, mentioned by Chris Eaton, director of sport integrity at the ICSS.
What solutions do you think could work? Do you feel you are ever watching games that are fixed?
Picture: Telegraph