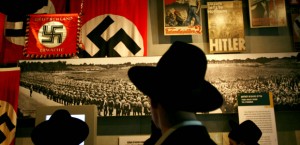 During the first few weeks of January, the Israeli Parliament took the initial steps towards approving a sponsored bill that would essentially criminalize the use of Holocaust-related symbology. The bill also attempts to outlaw the use of language claiming that someone is a Nazi or any other slur commonly derived from the Third Reich. The language of the bill sets a violation of the law at $29,000 and jail time up to six months.
The law was drafted in an attempt to subdue an increased level of anti-Semitism that has sprung up around the world in recent times. Shimon Ohayon, the Israeli lawmaker charged with sponsoring the bill, said in an interview "We, in our land, can find enough words and expressions and idioms to express our opinions. What I'm asking is, please put away this special situation that has to do with our history." However, the bill is not without its critics. A multitude of dissenters claim that the possibly impending law is a hazardous restriction on free speech and  impossible to enforce.
The law is also at odds with contemporary actions and culture within Israel. Prime Minister Benjamin Netanyahu has consistently invoked the Holocaust in an attempt to warn against the Iranian nuclear threat and highlight the need for a strong Israeli army.  In present Israeli culture, younger people commonly use the Hebrew word shoah, which translated, means catastrophe.  However, this word is generally reserved for the Holocaust, but has come to describe a commonplace disaster "like a botched relationship or a messy kitchen." Under the new law, certain words, such as shoah, would be banned.
Many European nations, along with Brazil, have outlawed the use of Nazi flags, symbols and other paraphernalia synonymous with other extremist groups. However, banning the use of the words, such as Nazi, would be an international first.
Do you think that this law is a proper attempt by the Israeli government to shape the conversation of its citizens? Should free speech be an issue when discussing such a horrendous period of human history? What are other possible ways for a society to change the way people remember the Holocaust?
Source: NYTimes
Picture: CBC Radio