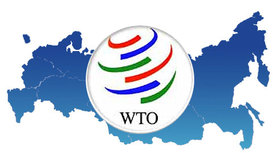 Although the slow-burning conflict between Russia and the Ukraine is underscored by mounting human rights violations, the EU sanctions have also unearthed international commercial trade issues.
This past August, the Russian Government issued a resolution in execution of Russian President's Decree No. 560 of August 6, 2014, establishing a list of agricultural and food products prohibited for importation into Russian. The resolution is ostensibly politically motivated and is aimed at the EU, U.S., Canada, Australia, and Norway, or more generally those political actors that have imposed Ukraine-related economic sanctions against Russian citizens and companies.
The boycott has affected dairy, meat, fruit, and vegetable sectors across the EU, forcing countries to seek alternative markets for their products. Polish apples and Finnish cheese producers allegedly were amongst the hardest hit.
The significance of these consequences is due largely in part to the agricultural market's inflexibility. Dacia Ciolos, the European Commissioner for Agriculture and Rural Development, explained that "You can close down a factory for a few weeks and start again, but you can't do that with a cow."
In response, Poland has asked the European Commission to submit a formal complaint to the World Trade Organization (WTO), believing that Russian has broken international law. Should the WTO ultimately rule in Poland's favor, it could fine Russia for violating regulation on the open market.
But a closer examination of the dispute resolution procedures would reveal some of the issues facing the WTO and EU in moderating conflicts. Under WTO protocol, if a member state of the WTO believes another member has violated WTO rules, the complaining member may request mediation. Should these consultations not facilitate an adequate resolution, the complaining member may then request the WTO Dispute Settlement Body (DSB) to examine its claim. If the complaining party objects to the DSB's findings, it can appeal to the Appellate Body.
In response to these claims, however, Russia can invoke several of the exceptions embedded within the The General Agreement on Tariffs and Trade of 1947 (GATT 1947) of the WTO agreement.
Under Article XXI of GATT 1994, there are Security Exceptions to international trade agreements. Section XXI(b) states that "Nothing in this Agreement shall be construed to prevent any contracting party from taking any action which it considers necessary for the protection of its essential security interests."
Further, Article XX  lists additional general exceptions whereby "nothing in this Agreement shall be construed to prevent the adoption or enforcement by any contracting party of measures (a) necessary to protect public moral; (b) necessary to protect human, animal or plant life.
The legal issue in this instance is whether a major security concern exists for Russia, and whether its sanctions are necessary to meet those security needs. Eric Pickett, attorney and WTO expert, stated that there is very little case law in this area, and the little information that does exist is not meaningful.
Russia, meanwhile, is also exploring arguments on the basis of article 51 of the UN Charter, which gives each state the right to self-defense. However, as Mr. Pickett points out, Russia will most likely have a difficult time prevailing on a self-defense claim, particular because the article states that self-defense is a right available when dealing with an "armed attack [against] a Member of the United Nation."
Under Article 3.7 of the Dispute Settlement Understanding (DSU), "retaliation is the final and most serious consequence a non-implementing Member faces in the WTO dispute settlement system." It is thus clear that WTO members are discouraged from pursuing unilateral dispute resolutions. Although the Articles of the DSU are abstractly sound, in practice they present questions that deserve attention. Under the DSU, a member can request to implement sanctions should a resolution seem unlikely to be achieved through traditional means. But this seems problematic and tends to favor the aggravating party. Likewise, the broad and general language in the exception clauses seems to present itself as a loophole for members who feel that they can articulate a sufficient reason to break the WTO agreement. For example, under the security exception clauses, a contracting party is not prevented from taking any action which it considers necessary for the protection of its essential security interests.
Should the exceptions language be more narrowly tailored? Specifically, what are the proper parameters by which to define "necessary" and "essential"? What remedies are in place for WTO members who suffer damages as a result of reliance on WTO agreements? As the WTO and DSU are written now, does it make more sense for countries to violate the agreement rather than abide the dispute resolution procedures?
Sources: New York Times, Deutsche Welle, Baker & McKenzie, WTO Agreements, GATT