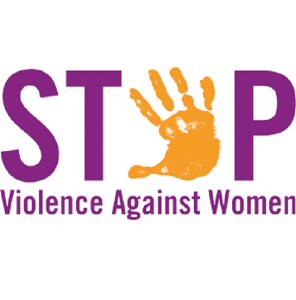 Currently, there are no laws in Afghanistan that specifically prohibit sexual harassment or protect victims. Afghanistan's new government should be taking steps to stop the sexual harassment of women in education, employment and public life.
On October 5, 2014, President Ashraf Ghani stated that the levels of sexual harassment in schools was "shocking."  He subsequently ordered the Ministry of Education to report every incident of sexual harassment in schools to take action against harassers and further directed ministries to develop a plan to resolve the problem of sexual harassment in educational settings. According to Human Rights Watch, a major problem is that government institutions lack effective policies to prevent and punish sexual harassment.
Heather Barr, a senior women's rights researcher at Human Rights Watch stated, "The Afghan government should promptly enact a law against sexual harassment and ensure that every government institution develops and implements an anti-sexual harassment policy."
Sexual harassment has proven to be a major problem in Afghanistan since women and girls have had struggles in regaining their rights after they were shut out of education and employment during Taliban rule until 2001.  While there has been significant progress in improving girls' access to education and allowing women to become a part of the Afghan parliament and civil service, there is still sexual harassment in women's employment and in their public life.  Imagine simply walking down the street only to be constantly sexual harassed. You then try to seek help from the police and report these threats only to receive no assistance. This is a daily experience for women and girls in Afghanistan.
Even more unsettling is the sexual harassment of women in the workplace, including government, which has become a serious problem. Government institutions have made scarce efforts to stop sexual harassment and to help victims. The only government agency that has made an effort to fix this problem is the Independent Directorate of Local Governance. This agency's "anti-harassment policy guideline" explains its commitment in the government's 2007-2017 National Action Plan for the Women of Afghanistan to be able to adopt a policy against sexual harassment as the basis for the guideline.  The agency further prepared a description of harassment and steps a victim can take, such as anonymously seeking the assistance of a Conflict Resolutions Committee.
The area of unemployment with extremely high levels of harassment and even sexual assault is the police force. The government has failed to provide women working in this environment with safe working conditions which accounts for the under two percent of females on the police force. Afghanistan's 2009 Law on the Elimination of Violence Against Women (EVAW Law) is not being enforced since Afghani society is male dominated with women constantly feeling degraded and disrespected in their public lives. In addition, many women do not even feel that they are able to speak with a man who is not their relative to report a crime or even discuss EVAW issues such as domestic violence, rape, or forced marriage.
Women and girls in Afghani society should be able to not only feel safe walking down the street but in their schools and jobs. Why do you think Afghanistan has not adopted specific laws prohibiting sexual harassment or to protect victims? What types of laws do you think should be put in place to help women? What can we do internationally to increase awareness the issue of sexual harassment?
Source: Human Rights Watch, Afghanistan: Fight Rampant Sexual Harassment