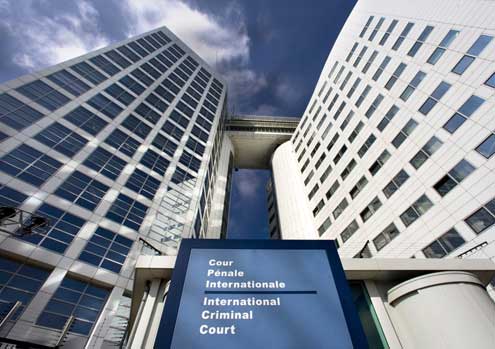 Seif al-Islam Gadhafi, the son of former Libyan dictator Moammar Gadhafi, recently expressed his desire to be tried before the International Criminal Court in The Hague, Netherlands rather than to be tried within Libya.
In a court filing submitted Tuesday, Gadhafi's defense attorney noted, "There will certainly be no justice in the case if the prosecution is based on evidence from torture."
Gadhafi furthered those sentiments by stating, "I am not afraid to die but if you execute me after such a trial you should just call it murder."
Since his capture, Gadhafi and his defense attorney have sought to cast doubt on the Libyan government's ability to have provide a fair trial.  While Gadhafi's argument regarding the unbiased nature of the Libyan court system may be true, the ultimate arbiter of the trial's venue will be the Rome Statute.  The Rome Statute, the laws which govern the the International Criminal Court, establishes minimum criteria which must be met in order for the ICC to defer prosecution to the national jurisdiction under the principle of complementarity.  Under article 17(1)(a) of the statute, the ICC shall determine that a case is inadmissible where "[t]he case is being investigated or prosecuted by a State which has jurisdiction over it, unless the State is unwilling or unable genuinely to carry out the investigation or prosecution."  Therefore, if Libya is unable to demonstrate to the court that they have the willingness or ability to genuinely prosecute Mr. Gadhafi, the ICC will be forced to retain jurisdiction and venue over the proceedings.
Gadhafi and his defense attorney may also have a different motive in seeking to cast doubt upon Libya's ability to conduct these proceedings in an unbiased manner.  Libyan law provides for the death penalty for the crimes allegedly committed by Gadhafi during the Libyan uprising.  However, were Gadhafi to be tried and found guilty by the ICC no such punishment would be available.  Instead, as is noted in article 77(1) of the Rome Statute, ". . . the Court may impose one of the following penalties on a person convicted of a crime referred to in article 5 of this Statute: (a) Imprisonment for a specified number of years, which may not exceed a maximum of 30 years; or (b) A term of life imprisonment when justified by the extreme gravity of the crime and the individual circumstances of the convicted person."
From Gadhafi's perspective, discrediting the Libyan court system and pushing for ICC jurisdiction isn't just his best bet; it's his only bet.  From the looks of it, his life depends on it.