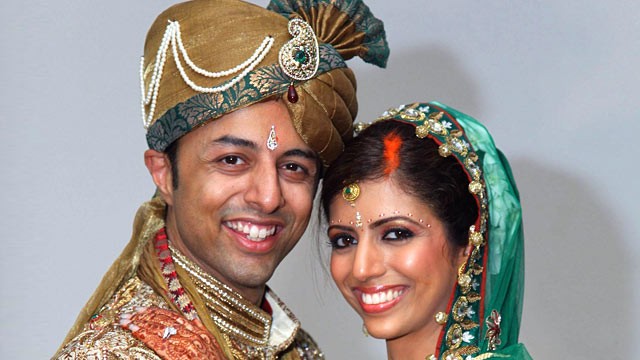 A South African man, Xolile Mngeni, has been accused of shooting 28-year-old Anni Dewani while on her honeymoon in November 2010. He was found guilty on Monday ending his long-delayed trial. Prosecutors say Mngeni was hired by Dewani's British husband, Shrien Dewani, to kill his wife and make it look like a carjacking.
In his ruling, Judge Henney dismissed Mngeni's lawyer's theory that his client had been set up for the killing. Henney found Mngeni guilty of premeditated murder, possession of an illegal firearm and ammunition and robbery charges, but acquitted him of kidnapping charges. The judge described the case against Mngeni as "overwhelming" and said that there was an "avalanche of evidence" that came crashing down on his claims of innocence. Mngeni told investigators "where the vehicle was hijacked, where his wife was shot, and where he had hidden the stolen items," Henney said. "How could he have done this if he wasn't involved?"
After the hearing, Mngeni's lawyer, Matthews Dayimani said his client had so far shown no emotion about the verdict. "I don't think it has sunk in within him as to what has just transpired". The prosecution is obviously very happy with the judgment. Mngeni is scheduled to be sentenced Wednesday.
In August, 2010 Mngeni's accomplice Mziwamadoda Qwabe pleaded guilty to charges over the killing, and received a 25-year prison sentence. Zola Tongo, who was the taxi driver that police say husband Shrien Dewani asked to plot the killing, pleaded guilty to charges over the killing and received an 18-year prison sentence. Both Tongo and Qwabe have said Dewani wanted it to look like he was not involved in his wife's murder and they planned to have the attack look like a carjacking.  The two men received about $2,100 for the killing, prosecutors have said.
As part of his plea deal, Qwabe had to give a full statement about his involvement in the murder. He said that after he and Mngeni staged the fake hijacking, he drove the car while Mngeni kept a 7.62 mm pistol pointed at Anni Dewani in the back seat. He eventually pulled the trigger and the shot went through her neck and killed her. Qwabe panicked and stopped the car and got out to help Mngeni find the bullet casing. Once they found it, they threw the casing into a nearby sewer. At first, police officials thought the crime was robbery, because in South Africa violent crime is high. But, attacks on foreign tourists are rare and this caused them to look more closely.
Shrien Dewani has completely denied that he hired anyone to kill his wife. Authorities allowed him to leave South Africa to go to the United Kingdom, where he was later arrested. In March, a United Kingdom High Court ruled that it would be "unjust and oppressive" to extradite Dewani to South Africa, due to his physical and mental condition. Dewani's lawyer told the court in July that he needed at least a year to recover from depression and post-traumatic stress disorder before being potentially sent back to South Africa for a trial. Ntabazalila has declined to discuss what affect the three convictions in South Africa would have on efforts to extradite Dewani. He is expected to stand trial in London in December.
Do you think that Dewani is guilty? Do you think he should have been extradited immediately regardless of his mental condition? Does he have an insanity defense due to his depression and PTSD? Most importantly, why do you think he hired Mngeni to kill his wife? What was his motive? What should his punishment be?
Source: The Seattle Times