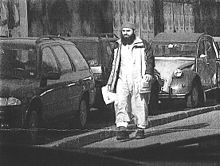 Former CIA Rome station chief Jeffrey Castelli and two other Americans, Betnie Medero and Ralph Russomando, were sentenced in absentia for the abduction of an Egyptian terror suspect. Castelli received a seven-year sentence, while Medero and Russomando were each handed six-year sentences on Friday, February 1.
The Milan appeals court vacated the acquittals of the three Americans, and instead convicted them in the 2003 abduction of the Egyptian terror suspect, Osama Moustafa Hassan Nasr, also known as Abu Omar. Formerly, a lower court, had upheld the conviction of twenty-three other Americans, but had acquitted Castelli, Medero, and Russomando on grounds of diplomatic immunity.
This makes a total of twenty-six guilty convictions of Americans for the abduction of Abu Omar.  Last year, Italy's highest court upheld the convictions of the 23 other Americans (also in absentia) in the abduction of the terror suspect on February 17, 2003, Law.com and the Associated Press reported.
While the Americans have never been in Italian custody or appeared in court, they may be arrested if they go to Europe.  According to The Associated Press,  the appeals process for the three Americans was separated for "technical reasons,"  noting that appellate court's reasoning was expected to be released by the end of this week.  Defense lawyer Alessia Sorgato, who represents Medero, said she expects the decision to note the extenuating circumstances. While Sorgato said that she was glad that the sentences were less than those for the other Americans, she will decide whether to appeal to the highest court after reading the court's reasoning.
What do you think about this decision?  Do you agree with Milan's highest court or do you think the three should have been granted diplomatic immunity as they had in the lower court?
SOURCES: Law.com
PHOTOGRAPH: Wikipedia.com