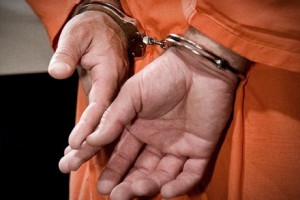 In Robineau v. France, the death of a suspect in custody caught the attention of the European Court of Human Rights.  Dr. Michel Robineau was in the Tribunal de grande instance courthouse under police custody, in connection with an investigation following "a complaint for rape filed by two young women who accused him of unjustified vaginal probing."  Robineau asked the police if they could take off his handcuffs and let him talk to his attorney in private.  The police honored his request, and twenty minutes into Robineau's conversation with his attorney, he unexpectedly stood up, apologized to the lawyer, and jumped out of the window to his death.
Robineau's family believed that the police were obliged to keep him safe.  Robineau's family filed a criminal complaint for manslaughter and a civil action for damages against the officers.  Both cases were dismissed, and the investigating judge in the criminal matter stated that it was not foreseeable that the suspect would commit suicide.  On appeal, the Court of Cassation, rejected the application.  Robineau's family then re-filed with the European Court of Human Rights "relying on Article 2 (right to life) arguing that the State is obliged to protect a person from committing suicide while in custody."
The Court found that "people held in police custody should be considered as being in a vulnerable situation, like any detainee, and that the authorities had a duty to protect them."  But Robineau showed no signs of being suicidal.  The police did not uncuff him so that he could commit suicide; the police respected his wishes by uncuffing him, and treated him more like a regular individual speaking to his attorney in private, and less like a prisoner.  Should they be punished for being humane?  The psychiatrist who examined Robineau found him stable, the suspect appeared calm, and there had been no evidence implying that Robineau was suicidal.  The European Court of Human Rights held that "a more precise legal frame work was needed" in these situations because police alone should not be expected to assess a suspect's psychological situation.  And in this particular case, the precautions the police took were sufficient, thus the application by Robineau's family was denied.
Do you agree with this ruling?  This case reminded me of Ariel Castro committing suicide in prison here in America.  Do you think the police acted appropriately, and if so, should the United States reach a similar decision should Castro's family ever sue?
Source: Hudoc
Picture: DisclosureNewsOnline.com