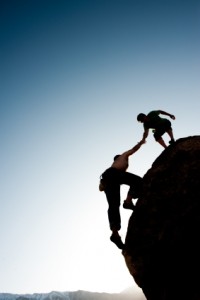 As time goes on, the situation in Syria becomes more and more severe with over 2 million refugees fleeing their homeland to find protection and shelter. Refugees leave their native land in fear of persecution and war and are offered the same rights that are provided to others such as life, liberty and security of person.  Furthermore, refugees have been awarded the right not be penalized for illegally entering a country if they request asylum. These rights and more have been provided to refugees through many treaties such as the International Covenant of Civil and Political Rights (ICCPR), the Social and Cultural Rights (ICESCR) and the Refugee's Convention.  The United Nations has begun to implore other countries to take action to secure the rights and safety of Syrian refugees.
Countries are not bound to the necessity of admitting foreign refuges unto their land, however International law does recognize that each individual has a right to seek asylum.  The UN has requested that the international community reduce their high restrictions of admitting refugees into their land in order to save the lives of Syrians trying to escape the difficult circumstances. Many Syrians who have been trying to escape by boat and seek shelter in other countries have already been attacked while on their voyage and many have been killed.  Others have either departed to countries such as Egypt, Italy and other parts of Europe in hopes of finding a place for protection. Furthermore, the UNHCR (United Nations High Commissioner for Refugees) has been attempting to intervene on the cases of at least 800 Syrians who have been arrested in Egypt for trying to illegally depart.
Although foreign countries do have a right to reject refugees in order to protect the lives of their own people, every person has a right to live his or her life in a peaceful manner. It is the responsibility of the United Nations to bring peace both between countries and within countries.  Other countries need to begin to work together to bring peace and should open the doors to refugees who are unable to find security in their own homeland.
What do you think the UN should do to bring about safety to Syrian refugees?  What can be done financially to assist other countries in providing for Syrian refugees as well as their own people?
Sources:
U.S. Committee for Refugees and Immigrants
Photo: