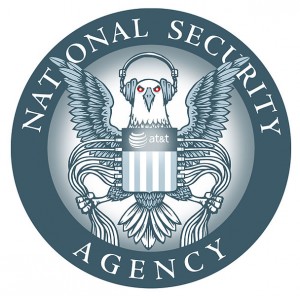 The short answer: No. Microsoft has recommended to international governments to call an international surveillance conference in light of United States President Obama's recommendation on reform of the National Security Agency (NSA) and their surveillance habits. The NSA has received a great deal of scrutiny in the past year for their surveiling efforts, which many, including myself, feel that this is an infringement on our privacy, not to mention plausible 4th amendment violations. While the NSA defends their actions under the guise of national security, what is to stop them from looking more into the meta-data, or cell-phone records, or internet history of a law-abiding citizen? Nothing. Microsoft believes that starting a discourse will help promote law reform and a better approach to surveilling, but if the NSA has not backed down after President Obama's recommendation, I do not believe they will be willing to back down at all.
US is just one of the countries that is plagued with privacy infringements. Ukraine, in a recent protest, made a strong arm move toward protestors through their cell phones. Participants in the protest received a text, supposedly from the government, informing them that they were part of a mass disturbance and subsequently ordered to disburse. While the US is a far cry away from Ukraine, I do not believe the NSA is willing to back down when "national security" is involved and if problems do arise they will be more than willing to exploit technology to "protect" us. This is the time we should become ever-vigilant and wary of what our government does so we can protect ourselves from danger.
Instead of calling for just a conference on the issues of surveillance, big companies that provide 4G networks and wireless services should be loyal to their customers. Consumers spend hundreds of dollars a year to keep phone handy, wireless networks in their house and to maintain hotspots throughout their towns. Providers should respect the money we are paying and protect us from unwanted access to our privacy. Companies are able, albeit unwilling, to make their servers and information more secure so their consumers will not be prey to big brother. Microsoft should call other big wireless and technology companies to protect their customers and be as loyal to us as we are to them. Governments will not be receptive to the idea of dummying down the surveillance of their people; however, companies will be because those companies who provide less security are more likely to lose customers who don't want to share their information openly. More needs to be done to protect the have-nots, but unfortunately nothing is being done.
What do you think? Has the government truly subverted our 4th amendment protections in favor of public policy? What roll should corporations have in influencing policy and law?
Source: Marketing Land