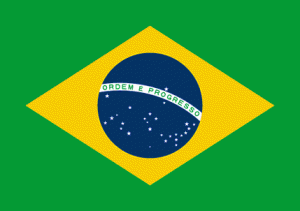 On January, 29, 2014, Brazil's new anti-corruption law, known as the "Clean Company Act" went into effect.  This new law creates a stricter legal framework for Brazilian companies and foreign companies with offices, branches, or subsidiaries within Brazilian territory. The new law increases the fines that can be levied on companies involved in bid-rigging and bribing public officials.
The next few years will be an incredibly busy time for Brazilian commerce. Brazil will host the 2014 World Cup this summer, and then the Olympics in 2016. Preparation for these events has created new and exciting commercial projects for Brazil. This is especially true among public infrastructure projects such as transportation and construction. The Clean Company Act, in a way, is a pre-emptive measure to ensure fair business practices and decrease the potential for government abuse. These ongoing infrastructure projects present potential for abuse in the bidding process for public contracts. The Act will help ensure that the public contracts that result from the World Cup and Olympics are executed in a transparent and non-corrupt manner.
The Clean Company Act defines offenses broadly. According to Latham & Watkins White Collar Defense and Investigations Practice, the offenses under the Act can be summarized as follows:
"To promise, offer or effectively give, directly or indirectly, undue advantage to a public official or to a third entity related to a public official;
To fraud, manipulate or otherwise interfere with public bids or public contacts;
To finance, fund or sponsor, by any means, the offenses listed in the Law;
To attempt to conceal or dissimulate, through intermediary individuals or companies, corrupt intent or the identity of the beneficiaries of corrupt acts;
To obstruct government investigations."
Brazil's new anti-corruption law, in some ways, mirrors the United States' anti-corruption regime under the Foreign Corrupt Practices Act (FCPA).  The FCPA makes it unlawful for a U.S. person or company, and certain foreign issuers of securities, to make payments to foreign public officials for the purpose of acquiring or maintaining business for or with, or directing business to, any person. In 2010, the United Kingdom passed the U.K. Bribery Act of 2010. Brazil's new statute seems to be following a global trend of corruption awareness.
Source: