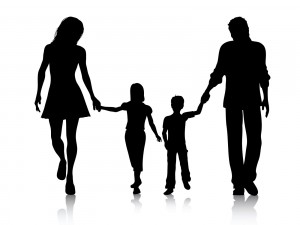 Augustin Ostace is a Romanian national who currently lives in Germany. A judgment was brought against him in 1982 by the child's mother to establish paternity, and Ostace was declared the father of the child, H.A. In 2003 the child and Ostace underwent extensive "extra-judicial forensic examinations" to determine whether they were biologically related. The tests turned out to be negative. As a result of this test, Ostace wanted a revision to the 1981 decision. After his first attempt top get the judgment revised, the court "declared his request inadmissible as the expert's report was a document that had not existed at the time of the 1981 judgment."
Ostace appealed this judgment. He "complained that he had been unable to obtain recognition by the courts that he was not the father of H.-A., even though the examination he had undergone in 2003 with his putative son had clearly ruled out his paternity." This complaint was filed with the European Court of Human Rights in 2006.
The ECHR claimed that Ostace "had not had any possibility of challenging the judicial declaration of his paternity under the applicable domestic law." The counter-argument  was that his inability to challenge the 1981 judgment "could be explained by the legitimate interest in guaranteeing public safety and the stability of family relations and to protect the child's interests." However the court decided differently.
The court stated that in declaring inadmissibility to Ostace's initial request for examination of the paternity suit, "the authorities had failed to strike a fair balance between the interests at stake," even though both parties wanted to establish the truth regarding the child's descent. Further, the court decided that under the new Civil Code, "the authorities had failed to strike a fair balance between the interests at stake."
The ECHR concluded in ruling that the failure to grant Ostace's review violated his Article 8 right to respect for privacy and family life, of the European Convention of Human Rights. They ruled that by declaring inadmissible Mr Ostace's request to reopen the paternity suit the authorities had breached his right to respect for his private life.
This seems like the correct decision by the ECHR. Ostace's right to respect for his private life was violated since he was denied a revision of the 1981 judgment.
Do you believe this decision is correct? If not, what is the foundation of the opposing argument in Ostace's situation?
Source: ECHR
Picture: NewBizCoach