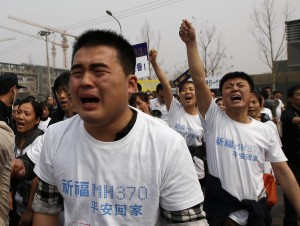 As most of the world is aware, Malaysia Airlines Flight MH370 mysteriously went missing in the early hours of March 8, 2014 and has been gone without a trace ever since. Many are left baffled as to how a large aircraft, carrying 239 people, could fall off the radar and still continues to be remained unfound. Meanwhile, the families of the passengers on board are left with unanswered questions and diminished hope as time carries on. One of the main unanswered questions is who is to blame for this? The Malaysian government, the airline, the airplane manufacturer, airplane control towers?
The Montreal Convention, established in 1999, was a convention for the unification of certain rules for international carriage by air. It contains provisions that provide a compensatory regime for those who are injured or killed during international air travel. The convention also provides advanced compensation payments and allows more jurisdictions to hear these matters. These provisions provide a strict liability framework where the carrier must prove that they were not negligent in causing the death or injury to escape liability. The airline is liable when an accident occurs, which can be caused by anything from pilot error to hijacking. Under this standard, the airline is usually found liable. If found strictly liable, the airline must pay out around $175,000 per loss.
The statute of limitations for the Montreal Convention is two years from the time of the arrival at the aircraft's destination as opposed to the time of the injury or death. This may cause some issues since flight MH370 never made it to its destination and in fact was never found at all. Additionally, there is no actual proof of injury or death.
How do you think the legal woes of the victims' families will be played out over time? Do you see any other lawsuits that may arise following this catastrophe? Do you think Malaysia will escape liability under the Montreal Convention, and if not, do you think they will be ordered to pay more than the requisite amount?
Sources:
Image: