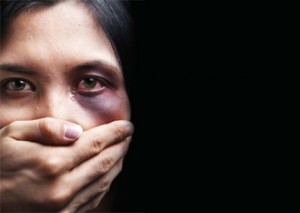 The primitive practice of stoning as a disciplinary method seems extremely disturbing in comparison to any current civilized and acceptable way of dealing with a legal or family issue. However, in Pakistan, "hundreds of women are murdered every year in so-called honor killings carried out by husbands or relatives as a punishment for alleged adultery or other illicit sexual behavior:" Even more alarming is that these families consider "illicit sexual behavior" to include when a woman wants to marry a man she loves instead of consenting to an arranged marriage. The Human Rights Commission of Pakistan reported this April 2014 that 869 women were murdered in honor killings in 2013.
Farzana Parveen was one of these women; she was pregnant with her husband's child, a husband that she loved. Her family filed an abduction charge against Farzana's husband. Farzana was on her way to the court to contest the abduction when her family stoned her to death outside of the Lahore, Pakistan courthouse. The family was not swayed by the broad daylight or crowd of onlookers that accompanied their crime and Farzana's father, Mohammad Azeem was arrested for murder immediately. "Nearly 20 members of Parveen's extended family" were present for the attack. Farzana's husband, Mohammad Iqbal, stated that the family did not approve of the marriage because Iqbal did not give the family money for Farzana's hand in marriage. Instead, the couple took the seemingly normal route of registering for marriage at the local courthouse. A police investigator stated that Azeem was quoted as saying, "I killed my daughter as she had insulted all of our family by marrying a man without our consent, and I have no regret over it."
Human rights lawyer, Zua Awan, regretfully stated that Pakistani criminals like Azeem, who "commit violence against women, are often acquitted or handed light sentences." How is it that this man who has admitted to murdering his daughter, and did so in broad daylight with many witnesses, will not be sentenced accordingly? The large numbers of women being murdered in this way is heartbreaking and should not be ignored. Do you think there are grounds for world courts to address the prejudice behind this gender related mass murdering? Are Pakistan's feeble efforts at punishing these criminals acceptable? Are these murder numbers indicative of a Pakistani majority view that women are property?
Sources:
Human Righs Commission of Pakistan
Picture: