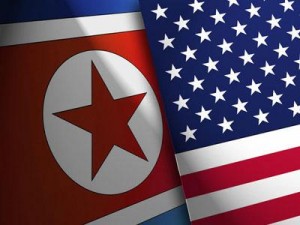 This past week a harsh reality set in for Matthew Miller, a U.S. citizen sentenced to six years of hard labor in North Korea.  What started out as a whim to rip up his tourist visa and "infiltrate" the North Korean prison turned into a 90 minute trial and imprisonment. Considering punishments of espionage, the act Miller was charged with, can range up to ten years, this may be viewed as a cake walk.
But cake walk or not, Miller pleads to the U.S. government to save him from his own decisions.  This is not the first time Americans have sought help from the government.  Currently, Jeffrey Fowle awaits trial while Kenneth Bae serves a 15 year sentence for what the Korean Court deemed as "hostile acts". But such cries for help date back to 2009 and 2010 where Former Presidents Clinton and Carter took it upon themselves to help vindicate sentenced American prisoners.
There are a series of arguments that can be made here. Many choose to advocate for American intervention, despite our country's nonexistent relations with North Korea and strong advisory against traveling their. Others present the tough-love route: you chose this venture, you must deal with the consequences.
What is the appropriate view here? Is there such a thing in a situation like this? So far, it seems that President Obama is taking the latter route, with no response to Miller's letter asking for government intervention. The legal argument here stems from the fact that the U.S. does not have relations with the communist country of North Korea, let alone negotiation tactics and goals, so why should intentional disregard of such ways be rewarded with the U.S. government acting as the white knight?
Another issue involves the organizations that facilitate and promote traveling to North Korea.  Are these countries exuding a disservice to their country by providing such services and information? Or are these companies working to promote the life of a diverse traveler, despite the consequences that may arise? Furthermore, is it beyond the government's powers to control such companies or organizations? If Americans keep testing the boundaries between national disloyalty and wanderlust, these are questions that will need to be answered concretely.
Sources: Time, CNN, The National Journal, AP