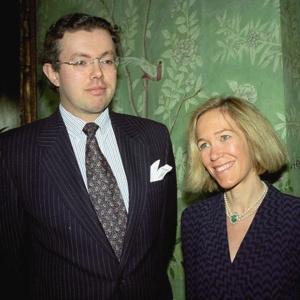 Tetra Pak heir Hans Kristian Rausing recently made headlines after leaving his 48-year-old wife's dead body in their London mansion for two months. Drugs were found in her system post-mortem, including cocaine.  Although many believed his late wife had knowledge of the unsolved 1986 murder of Swedish prime minister Olof Palme, Hans Kristian Rausing has dismissed those reports.  Rausing called the claim a "baseless conspiracy theory."
Swedish prosecutors said that Eva Rausing had contacted them before her death this past summer, but did not disclose what information she had provided or whether it was relevant to the murder.
It was believed that Eva Rausing had contacted him before her death and claimed to know, via information obtained from her husband, that a Swedish businessman had had Palme killed because Palme posed a threat to his business. She said that she believed she knew where the murder weapon was.
Palme was shot dead by an unknown gunman on the evening of February 28, 1986, shortly after leaving a movie theatre in central Stockholm.  The murder has never been solved over two-and-a-half decades.
Since Sweden abolished its 25-year statute of limitations on murder in 2010, the investigation can still continue.
Christer Pettersson, a petty criminal, was convicted of the crime in July 1989 after Palme's widow identified him in a line-up, but he was acquitted on appeal due to lack of evidence. Pettersson has since died in 2004.
Should there be a statute of limitation on murder? What kinds of issues are presented during line-ups?  Should the line-up process be altered in the United States?
For more information, see: The New York Post.