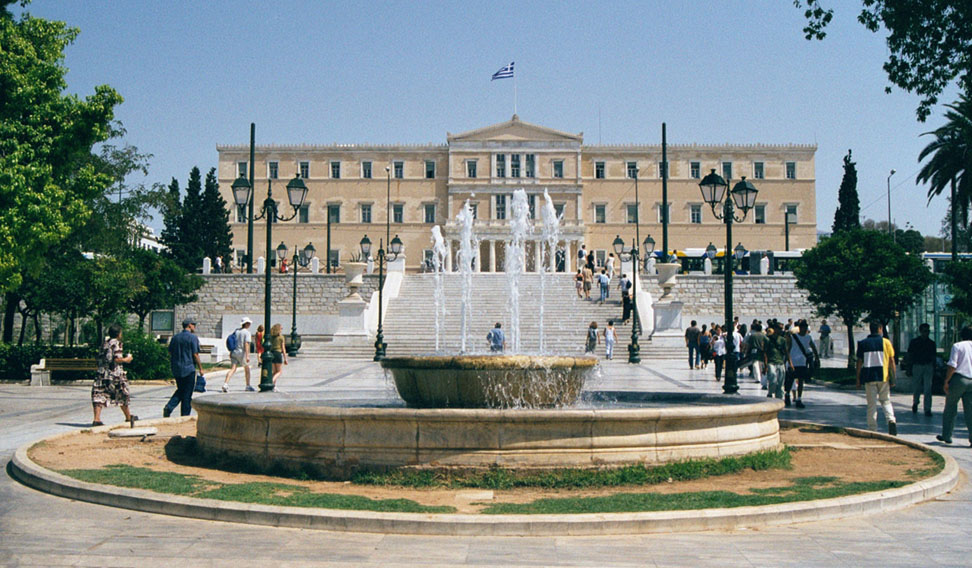 Greek lawmakers voted to approve their nation's 2013 budget yesterday by the narrow margin of 167 votes in favor to 128 opposed.  The budget contains steep austerity cuts required for Greece to receive the next installment of a crucial economic bailout to be provided by the European Union.  These latest cuts are just the icing on the cake in a long line of reduction measures taken by the Greek government in an effort to right the sinking ship that is their country.  With unemployment currently sitting above 25 percent, lawmakers are feeling the pressure to turn things around before the government simply runs out of money.  The government has made reforms and taken drastic fiscal measures worth 13.5 billion euros over the next two years. It will raise the retirement age from 65 to 67 and cut pensions on average between 5% and 15%.  Some salaries in the public sector will be reduced by about a third, and several bonuses will be scrapped. Some judges must take a 30% pay cut, for example.  All of this belt tightening has taken place amid extensive public outcry.  Every round of cuts is met with greater resistance from the general population.  As lawmakers considered the austerity measures included in the draft budget, protesters in Athens threw Molotov cocktails and police fought back with tear gas outside the parliament as lawmakers prepared to vote.  As many as 70,000 people took part in demonstrations in Athens' central Syntagma Square, outside the parliament building, according to police estimates.
The Greek Prime Minister, Antonis Samaras, has assured his people that these will be the last cuts they must face.  He explained that all of these measures were taken in compliance with European Union instructions in order to receive a giant bailout sum of nearly 31.5 billion euros (about $40.2 billion).  "Greece has done what it was asked to do and now is the time for the creditors to make good on their commitments," said Samaras. Even though the parliament approved the budget, a disagreement among its creditors may delay delivery of the financial aid.  Reports from Brussels and elsewhere suggest that the European Union, the European Central Bank and the International Monetary Fund officials have been unable to reach an agreement on the release of the money.  The EU's finance ministers are set to meet Monday in Brussels, where the bailout funds for Greece, which is grappling with its fifth year of recession, is likely to top the agenda.  If Greece does not receive the bailout, more than one fifth of its population could face poverty in the near future.
After complying with the EU's requests, would it be just to deny Greece the funds it was promised?  Is there any hope for the nation if that happens?  What are your thoughts on the mess Greece has gotten itself into?