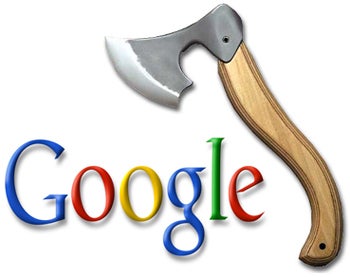 Google, the Tech industry's dominant force in Internet search, faces potential antitrust claims from the FTC as well as from the European Commission.  While battling rising competition in recent years, Google still controls 66.4% of Internet search traffic.  Rival Microsoft holds 15.9%, and Yahoo holds 12.8%.  Regulators would much rather settle with Google and subject them to certain business model changes, rather than file a formal complaint.  Some of the issues under discussion include the handling of complaints, transparency, service labeling, and consumer choice.
Rivals complain that Google does not fairly portray its search results, and favors its own services over others.  Specifically, rivals claim that Google does not handle complaints from competitors effectively, saying they do so in an "ad hoc and opaque" way.  Some sort of oversight as well as more systematic handling of complaints could solve this problem.  The FTC also wants more transparency from Google.  A possible solution for more transparent behavior would involve oversight by an independent governmental body, so that Google can avoid disclosing its valuable algorithms to rivals.  An additional issue is that of labeling it's own Google services that appear after searches.  Rivals think that Google is misleading consumers and favoring its own services in search results as opposed to those of others because the consumers don't know which ones are Google's or those of a competitor.  Google has offered to adhere to the labeling change.  Another issue is that of choice, possibly giving consumers an option of how they want their search results to appear.
The European Commission seems to be having an easier time coming to a more reasonable agreement with Google because of less tough antitrust procedures and standards than in the US.  Google appears to be responsive and flexible in discussions with Government regulators here and across the Atlantic.  The company does not want a protracted and expensive antitrust lawsuit, which could damage its credibility.  However, Google absolutely has the resources to defend itself and will do so in the case that a reasonable compromise is not reached.  Unless there is clear and deliberate anticompetitive behavior, Google will not extend itself too far.  How flexible should Google be? How strongly should Google fight to retain their current market power?
Sources:
Picture Source: