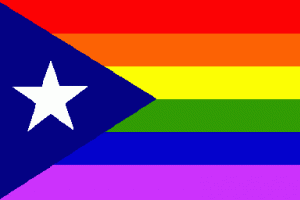 This past Wednesday, Puerto Rico's Supreme Court voted to uphold a law banning same-sex couples from adopting children.
The majority, in a 5-4 vote, upheld the law that a person cannot adopt a single-parent child if that parent is of the same sex as the person attempting to adopt the child, without the original single-parent losing their rights.
The Washington Post cites the majority's opinion that "The state . . . has not criminalized their sentimental relationship, but it does not have a constitutional obligation to award this relationship the same rights that other relationships have when it comes to adoption procedures."
This is the first time Puerto Rico's Supreme Court directly addressed the issue of  same-sex adoptions.  The case was filed by an unidentified woman who has been seeking to adopt the 12-year-old child of her partner of more than 20 years.  According to the Washington Post, she has been seeking adoption for the past eight years.
In addition to upholding the ban, the majority also found that "second-parent adoptions" do not apply in Puerto Rico.  Puerto Rican laws do not address situations in which a child would be registered to two mothers or two fathers in second-parent adoptions.
The Court held that it should be left to legislators to change the laws as they see fit, and that "Starting today, the applicant should channel her efforts through the Legislative Assembly."
Chief Justice Federico Hernandez Denton, who dissented from the ruling, called the law unconstitutional, and criticized the majority's strict interpretation of Puerto Rico's constitution "as if it were an ancient manuscript encapsulated in a crystal urn."
In addition, spokesman Osvaldo Burgos for CABE, a local human rights umbrella group commented that: "This opinion saddens us because we know that today they have emotionally destroyed a Puerto Rican family and left it without legal protections."
Furthermore, the director of the American Civil Liberties Union in Puerto Rico, William Ramirez, gave hope to Human Rights activists when he commented that the Court's ruling will not set a strong precedent as "With a new set of facts in a future case, there's room to believe this could change."
What do you think?  Do you agree with Ramirez and Justice Hernandez or do you agree with the court's majority holding?  Furthermore, in our continually evolving society do you agree with Justice Hernandez's implication that this ruling is outdated and needs to be modified to accommodate people with varying family and social values?
SOURCE: The Washington Post
PHOTO: Photobucket.com