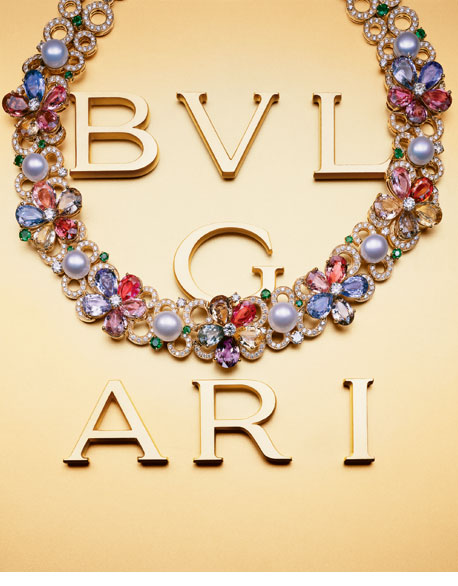 As of March 14th, 2013, Italian Tax Police have seized $46 billion in assets from the Italian company Bulgari, including their flagship store in Rome.  Italian officials are investigating a possible tax evasion of the famed Italian jewelry company.  The main targets in the probe are Paolo and Nicola Bulgari, grandsons of the founder Sotirio Bulgari, Francesco Trapani who is the grandsons' nephew, as well as Maurizio Valentini, their lawyer.
LVMH purchased Bulgari in 2011 for 3.7Bn euro, and the Italian tax police are investigating roughly 3Bn euro worth of revenue that was accrued from 2006 to 2011, prior to the purchase of Bulgari by LVMH.  The Italian authorities say that the four alleged wrongdoers utilized "ad hoc trading companies" (foxbusiness.com) in Switzerland, the Netherlands, and Ireland to circle around tax laws enacted in Italy in 2006.  The tax police say that because the revenue was generated in Italy, the taxes should be paid in Italy.  The police seem to have found a smoking gun in a nine-page document by Bulgari executives that describes an "escape strategy" of the 2006 tax laws.  Bulgari responded to the allegations in a statement saying, "the foreign companies at issue are real and genuine companies performing an indisputable strategic role for the group."  However none of the four members being investigated were available for comment.
This is not the first time that an Italian luxury company has been suspected of tax evasion.  Only this past November tax officials seized 65m Euro of assets connected to the 2007 sale of the Italian Valentino brand.  Dishonest practices like these can certainly tarnish a brand.  It almost seems though that such established and prominent names like a Bulgari is immune from tarnishing because even if revenues were misappropriated, the product is still authentic to the consumer.  Do you think that dishonest practices like tax evasion can harm a brand? Do you think that authorities are acting fairly in this situation?
Photo Source: theupcoming.co.uk