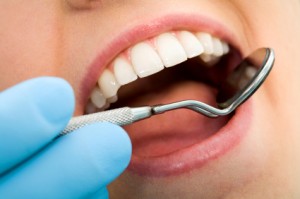 A Tulsa Dentist is facing negligence charges due to the fact that his equipment was not sterile, potentially exposing thousands of his patients to Hepatitis B, Hepatitis C, and HIV.  Hidden behind the seemingly clean and professional exterior, investigators were shocked and horrified to see the lack of sanitation in the office.  Patients, often referred by local hospitals through their Medicare program, often received treatment from assistants that were not licensed to be practicing instead of the professional dentist.  Not only was the equipment not sterilized, but cabinets that stored drugs and the equipment were left unlocked, unlabeled and unattended.  One particular drug was found to have expired in 1993.
While the dentist, W. Scott Harrington, is going to be facing charges of negligence and "being a menace to the public health" the maximum extent of his crime will be the loss of his license.  This is an utter failure in my estimation, considering his negligence can potentially harm and kill several thousands of his patients.  His conduct borders on gross negligence and he should be charged with something greater.  The dilemma is that he cannot be charged with attempted negligent homicide because you cannot attempt to be negligent.
However there is something wrong about letting Harrington go with a slap on the wrist, and yes I consider loss of his license a slap on the wrist.  What happens if his patients have contracted one of the diseases listed above?  Will a civil lawsuit be able to fully compensate them for their pain, suffering and potential loss of life?  There are certain responsibilities that are expected from medical professionals, including a reasonable standard of care when giving treatment.  Not only was Harrington allowing unlicensed people to operate and perform tasks delegated only to those that are licensed, he was knowingly exposing his patients to deadly risks.  He should be thrown in jail for allowing 7,000 of his patients to be unknowingly subjected to his negligent care.
My question is whether there is anything that can be done to prevent medical professionals like Harrington from practicing in a grossly negligent manner?
Source: CNN
Picture: Checkbook.org