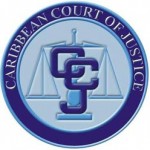 On January 16, 2002, Francine Bolden's dead body was found in Pot House, St. John, her face crushed and covered by a boulder. Frank Gibson was taken into custody just two days later, as police were suspicious of the fresh injuries across his body. Blood samples taken from both the suspect and Bolden's body failed to yield conclusive evidence linking Gibson to the murder. However, an examination done by Dr. Victor Eastmond of Gibson's right biceps and Bolden's body, led to his conclusion that a human bite-mark found on Gibon's right biceps could have been inflicted by only one person: the deceased.
Gibson was formally charged with murder on January 23, 2002, and was expected to remain in custody until his trial date. In January 2006, Gibon's attorneys requested the services of a forensic odontologist to assist in the preparation of Gibson's defense, along with an adjournment. Gibson was unable to pay for the expert's services, and defense counsel requested yet another adjournment to petition to State to pay the expert fees. Shortly thereafter, the Attorney General awarded the sum of Bds $2,000.000 to be put toward expert fees, with the condition that any reports obtained by the defense be made available to the Crown. Gibson, dissatisfied with both the amount and the condition, submitted a constitutional application in response.
In November, 2006, Judge Blackman held that (1) expert fees should be "borne by the State given Gibson's lack of means," (2) the Crown was not entitled to any reports issued by the expert, (3) the 29-month period in between Gibson's detention and trial date breach his right to a fair trial within a reasonable time. The Court of Appeals affirmed in part and reversed in part.
The Caribbean Court of Justice held, in Frank Errol Gibson v. The Attorney General, it could not determine the reasonableness of the funds awarded for expert fees and that the parties should come to an agreement amongst themselves. As for the unreasonable delay claim, the Caribbean Court of Justice agreed with the lower courts that since the State failed to explain the 29-month delay or dispute its unreasonableness, the only issue remaining was the appropriate damages to be awarded to Gibson. The Court refused to grant Gibson an award of damages for the breach of his right to be tried within a reasonable time, stating that "[a]n award of damages for breach of the reasonable time guarantee should be considered as an appropriate remedy only where the accused will no longer be tried or has been tried and acquitted or where his conviction has been quashed." The Court did, however, order the State to pay Gibson's counsel fees.
To view a copy of this opinion, please use this link: World Courts