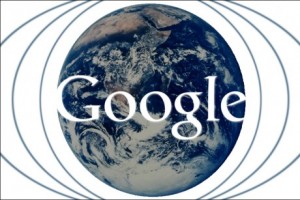 This June 2013, Google filed a motion to dismiss the class action lawsuit brought against the company in federal court. In this action, Plaintiffs claim that Google's automated scanning of emails violates privacy and wiretapping laws. Google asserts that the scan is used solely to filter spam and target advertising. In the Plaintiffs' eyes, the automated scanning is an unnecessary and obtrusive way of prying on private communication without consent.
In its motion to dismiss, Google cited Supreme Court case Smith v Maryland and wrote, "a person has no legitimate expectation of privacy in information he voluntarily turns over to third parties". Google believes that because it needs advertising to make a profit, the exchange of free email service for automated scanning ability is warranted. On the other hand, Sean Rommel, co-counsel for the Plaintiffs, suggested that Google could be accumulating data for purposes other than advertising.
This search engine power house claims more than half of the world's share of searches and is one of the world's top email providers, among Hotmail and Yahoo. There are 425 million Gmail users around the world whose incoming email is being scanned by Google, whether or not the sender is also a Gmail user.
Judge Lucy Koh has not yet made a decision on the motion to dismiss, but she previously expressed an objective to schedule a trial date for 2014. Her decision on the matter could affect the business practices of other free email providers.
Internet privacy concerns have escalated this year after Snowden leaked United States National Security Agency surveillance documents. Is this California based company giving international users another reason to distrust U.S. surveillance practices? Are privacy advocates right to worry over this issue or are Gmail users implying consent to a justified business practice?
Sources
Picture
It's Google's World We Just Live in it (Salon, Feb. 10, 2010)