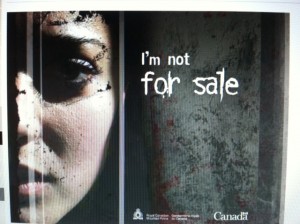 This Friday, October 18, 2013, a United Nations independent rights expert joined with two other key international anti-trafficking experts to call for global cooperation in the fight against transnational human trafficking.  The experts jointly expressed the importance of partnership between each nation.  Without a partnership there will be no justice for victims and no retribution for criminals.  "Co-operation between origin, transit and destination countries, but also with regional and international mechanisms, as well as private stakeholders such as multinational corporations and civil society organizations, is essential for comprehensive responses to trafficking in persons," stressed the human rights experts from the United Nations, the Council of Europe and the Organization for Co-operation and Security in Europe" (OSCE).
The Council of European Convention promulgated GRETA, to prevent and combat trafficking of human beings, while guaranteeing gender equality.  GRETA was implemented to fight against this epidemic, but the fight must be universal, or else kidnappers will seek refuge in States that are oblivious to the problem.  "Given the worrying proportions human trafficking has taken, there is a need to move from a national security model to a human rights-based approach in order to better identify and assist victims of trafficking who are often undocumented migrants," said the President of GRETA (OSCE).  The principal function of the human rights approach is to recognize the rights of victims, and seek more realistic and effective remedies to aid these persons, and to implement a collaborative global effort against human trafficking.
There can be no right more important than the right to live and be in control ones' life.  The twenty-one million women, children, and men that are kidnapped, transported and later sold into sex or slavery in nations near or far from their own, in this multi-billion dollar industry are deprived of rights and of their liberty, not to mention that what is left of their "life" is in danger on a daily basis.  "The rights of victims should be the beating heart driving all efforts towards eradicating this phenomenon which leads thousands of women, girls, men and boys in situation of profound exploitation and violence," UN Special Reporter Joy Ezeilo said.  A global effort is necessary to decrease this atrocious crime, but will the human rights approach work?  Will the different nations be able to come together to help put an end to human trafficking?
Sources:  Jurist.org,  COE.int,  OSCE.org
Picture: RCMP.htm