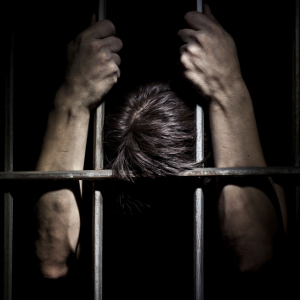 There are certain rights every human should be guaranteed. Of particular interest here, is the right of protection against torture. Prisoner or not, I believe the right to be protected from being needlessly and cruelly tortured is one that should be universally honored. Unfortunately, its been recently reported that the UAE is doing a horrible job of addressing ongoing prison torture problems. A major issue such as this one requires immediate attention and must not be left until the problem is eradicated.
There have been a number of recent handwritten letters by inmates in the region describing their horrible experiences. These letters mention beatings, electric shocks, and other inhumane forms of torture. They also discuss the threats made by guards, including injections of HIV and sexual abuse if a prisoner tries to speak out or complain. A number of Egyptian detainees awaiting trial have begun a hunger strike in response to the torture and mistreatment they suffer at the hands of prison security guards. When a group of people are so desperate as to be pushed to go on a hunger strike when they are already imprisoned, then their issues must be addressed.
The United Nation Convention against Torture, of which the UAE has been a member of since July 19, 2012, requires its members to put into effect measures that will prevent torture within their state, and also forbids states to transport people to any country where there is reason to believe they will be tortured. The UAE is clearly in violation of the convention and if nothing is done to reprimand them these types of international conventions will take another hit as to their credibility. Other countries will see that there is no price to pay for violating the rules of the convention, so what will stop them from doing so themselves? This is why it is crucial to either remove the UAE from the CAT, pressure them to fix the problem, or punish them in some kind of way. If actions are not taken the point of joining these international groups will be all but lost.
Source:
http://www.aljazeera.com/news/middleeast/2013/10/uae-failing-tackle-prison-torture-20131022134624888904.html
http://www.un.org/documents/ga/res/39/a39r046.htm
Picture source:
http://blogs.lawyers.com/2013/02/prisoner-sue-feds-prison-guard-assault/