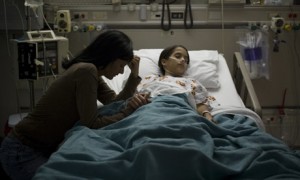 In 2002 the Belgium Senate passed The Act on Euthanasia. This act allows a person who has attained, "the age of majority or is an emancipated minor, and is legally competent and conscious" to request, from a physician, the termination of his/her life without criminal offense. Under this act there are detailed conditions that must be met including, "the patient is in a medically futile condition of constant and unbearable physical or mental suffering that cannot be alleviated".
Since euthanasia has been deemed lawful for legal adults in Belgium many more bills have come before the Belgium Senate, seeking to extend euthanasia possibilities. "Three private members bills have been put forward to widen the scope of application of euthanasia with respect to patients who are minors." (European Institute of Bioethics) Testimony, in favor of and in opposition, of this proposal has already been argued in front of the Senate. The public now waits for Parliament's response.
Those in favor of the proposal insist that this option would give families the availability to help their child end incurable pain (with the child's decision and parental consent). John Harris, professor of bioethics at the University of Manchester stated, "The principle of euthanasia for children sounds shocking at first, but it's motivated by compassion and protection."
On the other hand, challengers of the proposal raise the question whether children are mature enough or capable of rationally deciding their own deaths. Catholic Archbishop Andre-Joseph Leonard stated, "It is strange that minors are considered legally incompetent in key areas, such as getting married, but might (be able) to decide to die". Accordingly, the Christian Democratic Flemish party has declared its intention to bring challenge to the legislation, in the European Court of Human Rights, if legalized.
Do patients of all ages have a right to the act of euthanasia? Even with parental consent, do you think children are competent to make a decision this drastic? Does there need to be strict regulation so that the availability of euthanasia is not abused? Is this a gift that can now be afforded people enduring extreme suffering or is it an unthinkable option that should not be available for anyone?
Sources:
The Belgium Act on Euthanasia of May 28, 2002
European Institute of Bioethics
Picture: