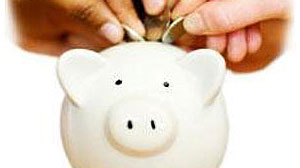 In our world today, justice is what gives those people who have been harmed hope that they will be recompensed for their pain. However, people's faith in the justice system has begun to grow weaker where, in places like Cambodia, fairness has been hard to attain.  The UN has begun to ask for assistance from other countries in order to provide aid to try Khmer leaders who are responsible for the immense killings of people in Cambodia.
The Khmer Rouge regime took power over the country in 1975 and was overthrown in 1979, during which time over three million people were killed.  Following this period, a civil war occurred which did not end until 1998.  With the help of the UN, the Cambodian National Assembly was able to pass a law creating the Extraordinary Chambers in the Courts of Cambodia (ECCC) in order to try those responsible for the heinous murders. Not only is the court held in Cambodia but Cambodian staff and judges also run it, since the government found it was necessary for their people to be involved with something that had such a large impact on their community.
Even with the many volunteers that Cambodia has provided, actions without necessary means is not enough to fulfill a goal. The UN has begun requesting from other international countries financial assistance in order to come to an end and bring justice and peace to the Cambodian people. The UN has found that without sufficient funds, the trial of these leaders will never be complete.  An ongoing financial support system needs to be put in place so that the Court has its necessary means in order to complete its official objective. It seems to be an continuous dilemma that countries do not like to get involved in other countries problems, which is a valid concern. However, there are some situations in which the nations need to come together to protect the overall idea of justice systems to help Cambodia attain fairness for the crimes that were committed against them.
What do you think? Should other countries get more involved and aid Cambodia? Are there other methods in which the Cambodian government can rely on to gain sufficient funding besides relying on the international community?
Sources:
Image: