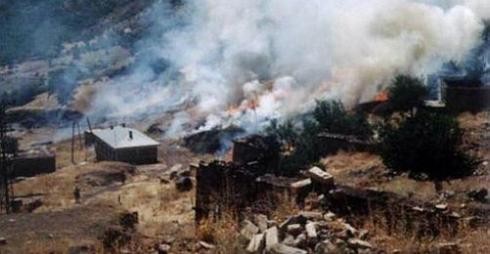 Earlier this week, the Chamber of the European Court of Human Rights (ECHR) released its judgment in the case of Benzer and Others. v. Turkey.  This case centered around the 1994 bombing of town Turkish villages, Kuşkonar and Koçağili, which resulted in the deaths of 30 villagers, mostly children, women and elderly.  The Turkish government claimed that the bombings were the work of the illegal Kurdistan Workers Party (PKK), a group that the Turkish government had been fighting, however villagers claimed that it was an aerial attack carried out by the state.  In the aftermath of the attacks, the Turkish government did little to help the villagers – they provided severely inadequate aid to assist in recovery and performed almost no investigation into the matter.
In May 2006, more than 12 years after the attack, an application was lodged with the ECHR.  The Court found violations of Article 2 (right to life and inadequate investigation), Article 3 (prohibition of inhumane or degrading treatment), and a failure to comply with Article 38 (obligation to provide all necessary facilities for the examination of the case).
In my opinion, the most interesting among these decisions was their Article 2 decision.  The Court found all of  Turkey's sources highly incredible, and, moreover, was extremely put off by Turkey's failure to turn over the flight logs from the attacks.  In the end, the Court found that Turkey had performed a vastly inadequate investigation into the attack, and the investigation that was performed was severely tainted by the appearance of impropriety.
The remedy for this matter is perhaps even more interesting.  The Court considered this an "exceptional circumstance" in which the ECHR could actually direct Turkey in how to handle its (still open) national investigation into the matter.  Further, the Court ordered damages of a total of 2,305,000 euros for the 38 applicants.  That breaks down to about 80,000 USD per person.
Was this remedy sufficient to compensate the victims, many of them men who lost their children and wives?  If this case were heard in a United States District Court (assuming, arguendo, there was jurisdiction) what do you think the damage remedy would be?  Which approach to damages – the US or the European model – is more appropriate?
Source:  The European Court of Human Rights
Photo Source: Bianet