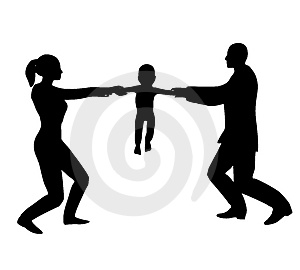 The European Court of Human Rights will be delivering a Grand Chamber judgment in the case of X v. Latvia on November 26, 2013.
This case involves the return and custody of a now eight-year-old girl. In 2004, X, an Australian national, began having a relationship with T, also an Australian national.  They moved in together and in 2005, X had a daughter.  T's name was not on the birth certificate and no paternity tests were performed.  Once the relationship between X and T deteriorated, X, with her daughter, age three, moved to Latvia.
T applied to the Australian Family Court, which recognized his parental rights and held that he had joint responsibility since the child's birth.  Subsequently, Australia contacted Latvian authorities for the child's return under the Hague Convention.  As a result, the Latvian first-instance court found the removal to be wrongful.
X appealed.  She contended that the child had ties to Latvia, she criticized T's conduct and the lack of information about her daughter's situation in the event of return, and, while alleging her own inability to return to live in Australia again, submitted a psychological report, drawn up at her request, which concluded that there was a risk of psychological trauma for her child in the event of immediate separation from her. In January 2009, the Riga Regional Court upheld the first-instance judgment and held that X's allegations were unfounded and, in particular, it held that it was not called upon to rule on the issue raised by the psychological report, since it concerned custody, which was not part of the procedure for the child's return as foreseen by the Hague Convention.
Since the applicant took no steps to comply with that judgment, T took advantage of a chance encounter to recuperate his daughter and return with her to Australia. T currently exercises parental rights alone, but the applicant, who is once again living in Australia and working for a public institution, has regular contact with her daughter.  This begs the question, in my opinion, about whether this removal of the child from her mother, from Latvia to Australia, was not itself unlawful? After all, paternity was never investigated or proved! It seems to me like T's paternity is an assumption that lacks any legal basis.
Relying in particular on Article 8 (right to respect for private and family life) of the European Convention on Human Rights, the applicant alleges that she has been the victim of an infringement of her right to respect for her family life within the meaning of Article 8.
The application was lodged with the European Court of Human Rights on May 8, 2009. In its chamber judgment of November 15, 2011, the Court concluded, by a majority, that there had been a violation of Article 8. On June 4, 2012, the case was referred to the Grand Chamber at the Government's request. A hearing took place in public before the Grand Chamber on October 10, 2012.
Do you believe that it is appropriate to recognize T's, or any other person's, paternal rights if a.) His name is not on the birth certificate, and b.) Paternity was never proved? Do you believe that after 3 years of a child's life that a person becomes the "father" just by being in the child's life? Do you think T's removal of the child was unlawful? Is this legalized kidnapping? Do you believe this was a violation of Article 8 of the European Convention on Human Rights?  How do you think the Grand Chamber will rule on this case? Is this case not moot because the daughter and X are now back in Australia?
Source: European Court of Human Rights
Picture: Google Images