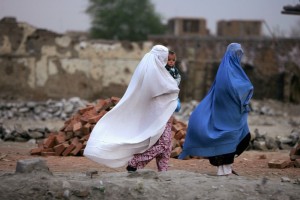 Human Rights Watch (HRW) on Sunday urged the prosecutor's office of the International Criminal Court (ICC) to expedite inquiry into international crimes committed in Afghanistan In November the ICC released the Report on Preliminary Examination Activities finding that over 14,300 civilians have been killed in Afghanistan since 2007 and that violence against women has increased. The report also stated that armed anti-government groups and government armed forces have reportedly recruited and used children in attacks. The HRW said that the Afghanistan situation has been under analysis by the ICC since 2007 and that given the alleged ongoing commissions of war crimes and crimes against humanity, the ICC should now expedite their fact-finding mission to Afghanistan.
Afghanistan has been the target of much criticism regarding its human rights issues, especially in the wake of the War on Terror. In November the HRW reported that the Afghanistan Justice Ministry had proposed new provisions to the nation's penal code to allow for stoning as punishment for adultery. In September UN High Commissioner for Human Rights Navi Pillay called on the Afghan government to strengthen humans rights efforts in preparation for presidential elections in April 2014 and the departure of the International Security Assistance Force in late 2014. In July a UN Assistance Mission in Afghanistan (UNAMA) mid-year report indicated a 23 percent (23%) rise in the number of Afghan civilian casualties over the first six months of 2013 as compared to the same period last year. In May UNAMA and UN Women urged Afghanistan's government to fully respect and defend the fundamental rights of women and girls by ensuring the implementation of and respect for women's rights legislation blocked by parliament.
Do these reports suggest that the fact-finding by the ICC should be expedited?
What role, if any, should the U.S. play in this situation?
Picture: Google Images
Source: International Criminal Court