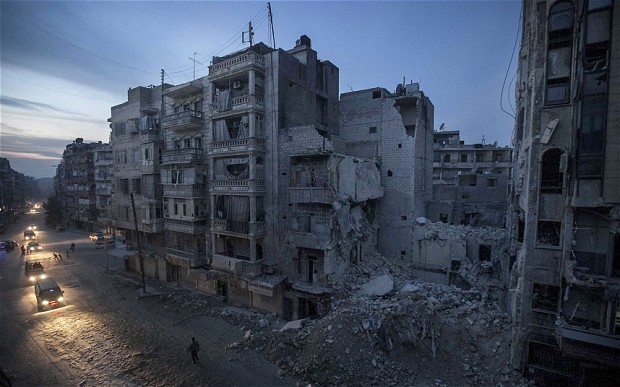 A big problem has arisen in Syria regarding access and protection of health care. U.N. officials have recently been urging the protection of medical facilities and for safe access to medicines, vaccines and other vital humanitarian aid in the country. As a result of the recent conflicts in Syria, the U.N. is concerned that pregnant women and children, as well as other sick people, are not obtaining proper access to necessary health care.
In a joint statement from the UN Emergency Relief Coordinator Valerie Amos, Director-General of the UN World Health Organization Margaret Chan, and Executive Director of the UN Children's Agency Anthony Lake, they claimed that they "strongly condemn attacks on health and any other civilian facilities in Syria" and added that they are "deeply concerned by the serious implications for patients, health personnel and provision of critical medical supplies." Over sixty percent of public hospitals are not functioning in Syria and a similar percentage of ambulances have been stolen or damaged.
Hospitals are becoming overwhelmed with patients and it is vital that these facilities be protected. The medical staff at these facilities must be allowed to provide urgent care to people who are in need. The U.N. has noted that "attacks against health facilities can be considered a war crime under international law." The U.N. further claimed that "all parties must respect their obligations under international humanitarian law to protect civilians, health facilities and health professionals."
Despite these challenges, the U.N. and their partners have helped to vaccinate more than 3.3 million children against measles and polio in recent weeks, 8,000 women have received  reproductive and maternal health services, and hundreds of thousands of people with chronic health problems are being treated with medical supplies and training.
However, it has been noted that although there has been modest progress, more than 250,000 Syrians still remain cut off from necessary aid. This has become a huge problem in Syria and the U.N. has brought this issue into the spotlight as of late. While Americans are arguing over universal health care for its citizens, Syria is having a problem in providing healthcare to those who desperately need it in their country. This problem needs to be solved as soon as possible so Syrian citizens that are in need of medical treatment are treated. Protesting your government's actions and fighting for a cause is one thing, but destroying hospitals and cutting off access to medical treatment to those who need it is uncalled for and absolutely necessary.
What should be the U.N.'s next step in dealing with this issue? What can be done on the Syrian front to combat this problem? Should war crime charges be brought against Syria for these dealings? If not, what type of warning should be issued by the U.N.?
Sources: U.N.
Picture: Telegraph