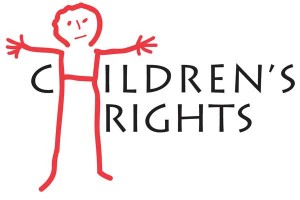 Children are the future of this world and their protection should be of utmost important. Many international communities have found that there is a necessity to protect children's rights from abuse and exploitation, which have become a widespread problem left unacknowledged.
The European Court of Human Rights (ECHR) has stepped in to a render a decision on the sexual abuse of a nine-year-old schoolgirl, Louise O'Keeffe by a teacher. In the Ireland High Court's opinion on this matter, the court found that the government was not liable for the child's safety and abuse that occurred. How could the Court find that the government has no liability for what happens to a child, especially while in the process of receiving an education?
The essential purpose of a government is to protect civilians from conflicts and to supply the country with a sense of order and rules to follow. Finding that children as well as adults had rights worth protecting, the United Nations developed an irrevocable instrument to be accepted by the international community. This document, The Convention on the Rights of the Child, was created to allow overall development for those individuals who do not have the ability to protect themselves.
By signing and ratifying this treaty, countries have agreed to protect four different groups of children's rights; the right to survival, the right to development, the right to protection and the right to participation. Ireland, who is a State Party to this treaty, has an obligation to protect not only a child's physical and mental interests but also to provide protection from neglect and discrimination.
The ECHR, acknowledging the importance of children's rights, reached a determination that Ireland had violated two articles of the European Convention of Human Rights, which both discuss the violation of Louise O'Keefe's rights. These include the right to due process (Article 13) and the right of protection (Article 3), finding that "the government has an inherent obligation to protect children from ill-treatment.." The fact that child abuse has become a widespread issue, not just within Ireland but in the entire world, calls for the need for more attention to be provided to those who do not have the ability to fight for their rights.
Do you think that Ireland had a duty to protect the nine- year -old child and all other children from facing the same threat? What other means could be implemented to provide more protection to minors?
Sources:
Image: