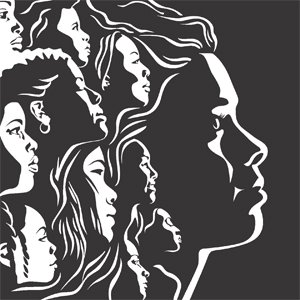 Equality: "the state of being equal, especially in status, rights, and opportunities."
Every March 8th our world observes International Women's Day. This Day has been celebrated since the early 1900's. The day was born during a time where our world was expanding; during a time where industrialization was leading to "population growth and the rise of radical ideologies." Today, we live in a world that is continuing to strive for women's equality. This is a little puzzling and concerning since, throughout the years, our world has witnessed, and accomplished, significant change women's equality and the way our society thinks about women's emancipation.
It is easy to think that women have gained that equality they began to search for in the early 1900's. There are more women in important leadership positions, and there has been "an increased critical mass of women's visibility as impressive role models in every aspect of life." In addition, we have "female astronauts and prime ministers, school girls are welcomed into university, women can work and have a family, women have real choices."
Nevertheless, the unfortunate truth is that women, according to the International Women's Day website, "are still not paid equally to that of their male counterparts, women still are not present in equal numbers in business or politics, and globally women's education, health and the violence against them is worse than that of men."
Today, International Women's Day, seems to be a happy celebration of the positive: highlighting the great accomplishments and praising how far we have come. For example, the UN's theme for International Women's Day this year is "Equality for women is progress for all." This theme seeks to emphasize how "gender equality, empowerment of women, women's full enjoyment of human rights and the eradication of poverty are essential to economic and social development. It also stresses the vital role of women as agents of development."
The push for equality, in my opinion, should continue to focus on reminding the world about the negatives. Violence against women is one of the biggest negatives that need focus and awareness. Just in 2006, the UN adopted a resolution titled, "Intensification of efforts to eliminate all forms of violence against women." This resolution emphasizes that "discrimination on the basis of sex is contrary to the Charter of the United Nations, the Convention on the Elimination of All Forms of Discrimination against Women and other international human rights instruments."
The Resolution requires the Secretary-General to establish a database, that contains "information, on the extent, nature and consequences of all forms of violence against women, and on the impact and effectiveness of policies and programmes for, including best practices in, combating such violence." In its request, the Resolution calls for data to be provided by individual nations, United Nations entities, and regional inter governmental organizations.
Additionally, the United Nations Statistical Commission mandated the Global Gender Statistics Programme, which focuses on gender statistics and international coordination in the gathering of gender relevant data. Moreover, the ICC Prosecutor's promise to "investigat[e] and, where warranted, prosecut[e] sexual and gender based crimes when national judicial systems are unable or unwilling to do so" is a great start to an international effort to intervene and eradicate violence against women.
These are a small start to the kind of awareness I am talking about. I hope for a kind of awareness that requires proper investigation and leads to educating the world about the global realities surrounding violence against women. I think information will lead to greater leaps of change. The UN Resolution is a wonderful attempt at this, but since its adoption eight years ago, not much has changed.
Information gathering might not seem like the most revolutionary path to change, but I deem it to be extremely important. What are your thoughts?
SOURCES
International Women's Day 2014