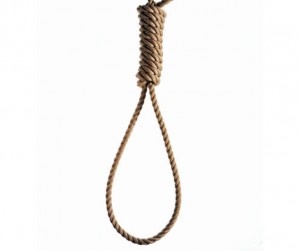 Farzaneh Moradi, a 26-year -old Iranian woman was hanged on March 4, 2014 after being imprisoned for 6 years. She was charged with the murder of her husband, who she married at the age of 15. However, there is still a question of whether or not she received a fair trial before her hanging. Iran is one of the several international countries implementing the death penalty around the world, joining others like China, Saudia Arabia and Pakistan. From 2007-2012 a total of 1, 663 individuals have been executed. Different methods of execution, which have been used, include beheading, injections and hangings. Most of these executions have been conducted in public forums.
When initially charged with the crime, Moradi originally confessed, taking blame for the actions committed. However, later on Moradi explained that she had not committed the crime. Instead, that a man had carried out the murder and had influenced her to take the blame, telling her that the government would never convict a young mother and subject her to the death penalty. Instead of investigating these allegations, the court rejected this excuse and instead continued with her initial confession and sentenced her to death. According to Iranian law, the only way that Moradi would be released from her charges is if the family of the victim provided her with reprieve.
With the loss of due process rights for Moradi, members of the United Nations human rights has began to express concern for the many executions that have occurred within Iran, including Moradi's. Experts report that just this year alone, 176 individuals have been hanged in Iran. Experts have begun urging the Iranian government to change their ways. However, it looks as though the Iranian Government is content with their public displays of punishment, stating that the executions committed by the government provide, "a great service to humanity." Although experts have been appointed to investigate the situations and report back the situation, there is a potential doubt that the Iranian process will change for the better for Iranian citizens.
Do you think the government of Iran will change the way they conduct punishments? What can the UN do to demand that Iran provide due process to their citizens and change their current process?
Sources:
Photo: