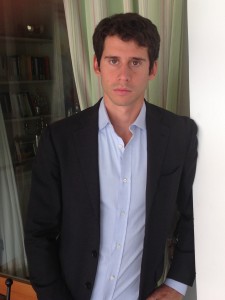 Written by Villy de Luca
My name is Villy de Luca, I'm 25 and I'm, from Rome, Italy. I graduated in Law at Bocconi University (Italy, 2011) and then completed a M.Sc. in Law and Finance at the University of Oxford (Jesus College, 2012). I am currently enrolled as a Ph.D. candidate at Maastricht University's European Private Law Institute (M-EPLI) and in September I will start to work as a trainee solicitor at Allen&Overy (London).
My essay entitled "The conformity of the goods to the contract in international sales", written while studying at Bocconi University, was awarded the first place in the 2012 Clive M. Schmitthoff Essay Competition. The essay provides a general overview on the issue of conformity of the goods to the contract as regulated by Article 35 of the Convention on Contracts for the International Sales of Goods ("CISG"). The analysis focuses on Article 35 CISG and, after having retraced the history that led to the current formulation of the provision, concentrates on the implications following the adoption of a "unitary" notion of conformity. The essay addresses both the single express and implied conformity obligations (covered, respectively, in the first and second paragraphs of Article 35 CISG) and the cases of exclusion of liability under Article 35(3) CISG.
I decided to write this essay following my participation to the 18th Edition of the Willem C. Vis International Moot Court Competition which, that year, focused on issues relating to conformity of the goods to the contract. After having seen the many uncertainties relating to this topic, I wanted to provide a clear and practical guide to art. 35 CISG which could help economic operators navigate though a mare magnum of sources and understand when goods are deemed to be in conformity to the contract under the CISG.