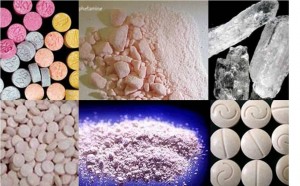 Vienna is hosting the United Nation's Commission on Narcotic Drugs (CND) from March 13th until the 21st. The Commission brings attention to the impact drugs have on the health of individuals and the development of nations in the international community. The CND was created in 1946 and its functions include monitoring international drug activity and developing strategies and recommendations.
A "Plan of Action" was developed to tackle the issues of money-laundering and supply/demand reduction, as well as promoting judicial cooperation in hopes of enhancing international cooperation. Since its inception in 2009, the plan has fortified the international community's participation in the matter as well as improving the administration of treatment and shrinking the worldwide cocaine market.
Despite its successes, there has been a growing problem of opium production, especially in Afghanistan. Synthetic stimulants and psychoactive substances have been on the rise as well. The Convention is calling on the Member States to take an active role in combatting these developing issues. The Commission stresses the importance of public health but also notes the need for alternatives to incarceration of those with drug addictions. The Executive Director discussed possible substitutes such as programs that are attentive to prevention and treatment and those that are socially rehabilitative.
Some individuals, particularly British actor Russell Brand, have spoken out against the Commission's mandate. Many believe the CND should, instead, legalize and regulate drug activity. Brand specifically cited the violent punishments drug offenders are receiving due to drug related convictions in places such as Mexico, Pakistan, and Malaysia. Malaysia in particular imposes a death penalty on convicted drug traffickers. If an individual has 15 grams of heroine or 200 grams of marijuana in their possession, they are found to be trafficking drugs.
What is your opinion on the matter? Do you agree with the mission of the CND or do you agree with its critics? Do you think legalizing such drugs will improve the conditions of international countries? What are your feelings on harsh sentences for drug convictions?
Sources:
[UN]
[YouTube]
Image:
[UNODC]