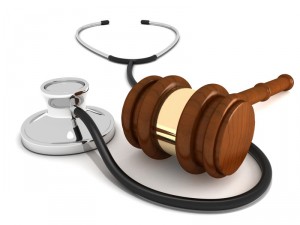 In the case of Gray v. Germany, the European Court of Human Rights held, unanimously, that there had been no violation of Article 2 (right to life) of the European Convention on Human Rights.
The applicants' father, David Gray, who had been suffering from kidney stones, died on February 16, 2008, after having been treated for acute pain by a German doctor referred to as "Dr. U." Dr. U. had confessed to confusing two drugs and mistakenly injecting Mr. Gray with diamorphine, a drug with which he was unfamiliar, instead of pethidine.
Following David Gray's death, his children, British nationals, brought criminal proceedings against Dr. U. in the United Kingdom. Written evidence, including a post mortem report by a forensic pathologist in the United Kingdom established that the injection of a large dose of diamorphine had significantly contributed to Mr. Gray's death. And a slew of expert witnesses agreed.
Dr. U. made use of his right against self-incrimination in the criminal investigation. However, the German prosecuting authorities were allowed to take into consideration a letter in the patient's case file, written in July of 2008, where Dr. U. apologized to Mr. Gray's partner and one of his sons for his medical malpractice. In March of 2009, a German district court convicted Dr. U. by penal order, of causing the patient's death by negligence. Without having held a hearing, the court sentenced Dr. U. to nine months' imprisonment, a suspension, and a fine.
In 2009, the applicants brought civil claims against Dr. U. relying in particular on Article 2 (right to life), The applicants primarily complained that Dr. U.'s sentence was too meager, and that there were many shortcomings in the British health system. The Court acknowledged the fact that had Dr. U. been convicted in the United Kingdom, instead of in Germany, he might have faced a heavier penalty. The Court also noted that the German authorities had been obliged under national law to open criminal proceedings against Dr. U. However, the European Court of Human Rights ultimately held that the procedural guarantees under Article 2 of the Convention did not require for a particular sentence to be imposed. Consequently, there had been no violation of Article 2.
Had this case been tried in the United States, it seems as though the Gray family would have been triumphant civilly in a medical malpractice claim. There was certainly a duty of care owed to the patient, and Dr. U. breached that duty. The breach caused Mr. Gray his life, and Dr. U. definitely deviated from the accepted medical standards when he injected Mr. Gray with the wrong drug, thus costing him his life and extensive damages. What are your thoughts on the outcome in this case?
Source: HUDOC
Picture: MullerBrazil.com