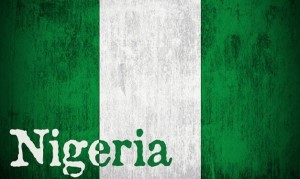 While the rest of the world turns, the country of Nigeria faces several extreme situations.  Everyone has a right to gain an education without the fear of never returning home.  Furthermore, females in general have a right to attain an education without the fear of violence simply because of their sex. However, this right was quickly been taken away from 200 Chibok girls who were kidnapped while in school almost 100 days ago.
Under the Constitution of the Federal Republic of Nigeria, the Government ensures that there will be "equal and adequate educational opportunities at all levels," promoting the right to education for all individuals of the country. Unfortunately, July 22nd will mark the 100th day of the kidnapping of 200 girls from Chibok, Nigeria who were abducted from their school by Boko Haram terrorists. These young girls who were simply trying to better their education are now nowhere to be found, while the Nigerian Government and community continue to search and cry out for their release.
The tearing apart of families continues to occur throughout the country, with families fleeing to the north-eastern part of Nigeria to escape the violence caused by armed troops continuing to run through the country, burning homes and causing mass destruction. Displaced families are finding food and shelter from local communities, however stock is running low as the amounts of people continue to grow. The UN has made it a priority to assist the country, not only in attempting to find the kidnapped school girls, but also to provide food and shelter to those fleeing constant violence.  With the current state that the country of Nigeria is in, it seems as though it will take a lot more effort to bring the country back to a stable environment.
What efforts can the country take in order to retrieve the lost schoolgirls? Is intervention from other international countries necessary in order to assist the country to return to its normal state? What do you think should be done to try to rehabilitate the country?
Sources:
Constitution of the Federal Republic of Nigeria
Image: