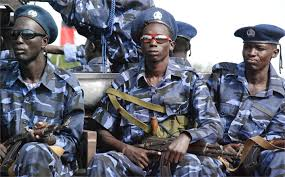 As the United States looks towards it's own Secret Service for security shortcomings, international eyes are focused on South Sudan. South Sudan is expected to vote on the National Security Service Bill in just a few days. Sudan's National Intelligence and Security Service has operated in South Sudan without a legal basis since South Sudan's independence in July 2011 . The bill that is proposed will effectively write the Security Service into law. The problem is that the bill is not in line with international human rights nor is it in line with South Sudan's Bill of Rights. It also seems like the acts of the Security Service are not in line with international human rights standards either. Human Rights Watch reports that they have documented several incidents of human rights violations. The Security Service has allegedly arbitrarily detained people for their political views, some for days and without an opportunity to seek  counsel. They have also allegedly detained journalist and shut down newspapers effectively increasing the censorship in the country. This is all bad but to then give the Security Service legal effect is worse.
The bill proposes  a number of things: First, the bill will give the Security Service the same powers of arrest and detention as the police; Second, detention can be held anywhere and it does not guarantee basic due process rights; Third, they are given the powers of surveillance and search and seizure and are shielded from any criminal liability.
Many Sudanese and international human rights groups have called for a change in many aspects of Sudan's proposed bill. The Security Service needs to operate with a legal mandate and it needs to be voted on sooner rather than later. However, the bill should focus on protecting the people and limiting the scope of the Security Service as opposed to extending its power and erasing its criminal liability. Not only would the Security Service be acting in a way contrary to international human rights standards but it would be backed by a legal mandate.
Questions:
Is this a situation where the law can potential serve to help promote international human rights violations?
What can be done when the law does serve to promote international human rights violations?
Source: http://www.hrw.org/news/2014/10/03/south-sudan-flawed-security-bill-headed-vote
Picture: http://www.sudantribune.com/spip.php?mot635