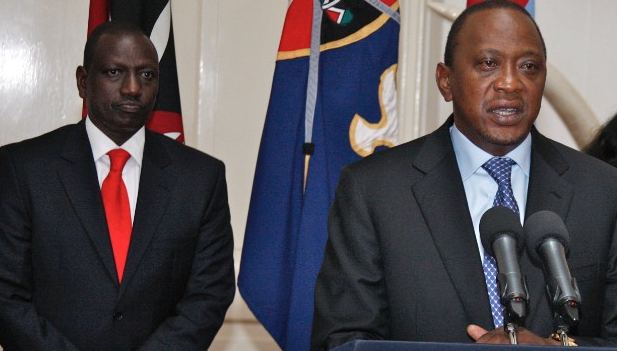 In September 2014, Kenya's President Uhuru Kenyatta appeared before the ICC to deny five counts of crimes against humanity charged against him. This is also the first time a head of state has appeared to face charges before the ICC since its establishment in 2002. Kenyatta is charged for his alleged role in orchestrating a wave of violent unrest following the 2007-2008 presidential elections, where 1,200 people died and 600,000 displaced. The post-election unrest initially began as political riots, but it quickly turned into an ethnic violence between members of the Kalenjin tribe and the Kikuyu tribe (Kenyatta's ethnic group). At the hearing, Kenyatta did not make any statements, and deferred answering all questions to his lawyer, Stephen Kay.
This particular case has been delayed numerous times, and during this delay, at least seven prosecution witnesses have dropped out amid allegations of bribery and intimidation from ICC's chief prosecutor, Fatou Bensouda. Just last month, Chief Prosecutor Bensouda requested an indefinite postponement of this case, because the Nairobi government had refused to cooperate with the prosecutor's request for financial statements and other documents such as telephone records. This refusal has left Bensouda with insufficient evidence to proceed with trial at this time.
Once again, this trial must be postponed. Without further evidence, these allegations against Kenyatta cannot be fully proved. Nairobi's uncooperative conduct seems to be just another excuse to intentionally delay this action from proceeding against their leader, although the defense has denied such allegations. In September 2014, Kenya had voted to withdraw from ICC jurisdiction after repeatedly asking the Court to drop these cases against African leaders. Additionally, the ICC has been accused of having bias against Africa, indicating that all the cases currently before the ICC are against Africans in eight different African countries. The withdrawal, if it were to happen, would take time to implement because it would involve a number of steps, including a formal notification to the United Nations. In the meantime, the Court stated that trials will still proceed.
The whole premise of the ICC is to ensure justice for everyone who is a party to the ICC jurisdiction under the Rome Statute, and is a victim of particular heinous war crimes. Countries become parties to the ICC to seek justice, so a withdrawal from ICC jurisdiction would definitely send the wrong message about "Africa's commitment to protect and promote human rights and to reject impunity." What do you think the ICC should do to address this issue? Should they allow Kenya to withdraw? Assuming the ICC approves of Kenya's withdrawal, and in light of the fact that the Nairobi government refused to cooperate with the ICC investigation against their leader, such action would create an unwanted precedent of allowing parties to the ICC, whose political leaders are under investigation, to escape potential prosecution by simply withdrawing from its jurisdictions.
Sources: The Guardian; BBC; CNN.