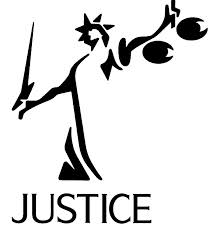 In Germany, soccer fans chanted "Ebola, Ebola" when a black player took the field. Mothers in Rome organized a drive to keep a 3 year old black girl away from their kids in kindergarten after her family visited Uganda. Simultaneous outbreak of Racial Discrimination seems to have been erupted with the Ebola virus. Individuals have found ways to use the virus to discriminate against blacks.
The International Convention on the Elimination of All Forms of Racial Discrimination by the United Nations states that "… all human beings are equal before the law and are entitled to equal protection of the law against any discrimination and against any incitement to discrimination." Thus, all state parties to the convention are urged under Article 2 of the convention "not to sponsor, defend, or support racial discrimination by any persons or organizations."
Germany is a state party to the convention and what happened in their soccer field highlights the racial tensions surfacing since the Ebola outbreak. Under the convention, Germany should be required to take action to rectify what happened. They should have racial sensitivity classes for the public. Also, more importantly, the state should sponsor more information about the Ebola virus. The most severely affected countries from the virus are Guinea, Sierra Leone and Liberia which have very weak health systems and have only recently emerged from long periods of social and political instability. Thus, to automatically associate a black man with the Ebola virus is not only ignorant but also racial discrimination.
Should U.S intervene in these international racial discrimination cases? What happens to the black individuals who return to U.S and subject to racial tension here? Should U.S send a clear message by not supporting the Germany incident so that no one in U.S attempts to act the same?