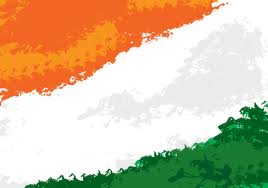 India continues to set a negative example for women's rights with recent headlines depicting a mass sterilization scheme gone wrong. This past Tuesday more than 80 women had laparoscopic tubectomies. After surgery, nearly 60 women became sick. and as of Wednesday the death count reached 11 women.  As a result, four doctors have been arrested and a criminal complaint has been filed.  Additionally, the chief minister of Chattisgarh, the Indian state where the surgeries took place, has voiced intent to conduct an investigation.
This sterilization surgery is commonly performed at government-run camps, like that of Bilaspar hospital, where the deaths occur.  The goal of these centers is to get a handle on India's continuous rise in population.  The government goes as far as to offer cash incentives and rewards for participation in such sterilization procedures.  Women participants are paid 1,400 rupees.
As it may come as no surprise, this is not the first time these camps have attracted negative media attention. There has been much focus on the phenomenon as nearly 4 million women have undergone the surgery.
There are a number of issues with these camps, many of which unearth startling ethical dilemmas.  These camps highlight India's overwhelming glorification of men and denouncement of women and a doctor's duty to its employees as opposed to patients, both of which infringe on basic humanitarian rights.
While all these issues are apparent to us, are they apparent to the people of India?  The 4 million women who have undergone the surgery suggests otherwise. But, myself and other critics, have asked, why these camps? Why does the government rely on mass sterilization as opposed to simple education concerning birth control and contraceptives? Is India so behind the curve as to discharge these options, or are they attempting to side swipe funding for such educational programs?  Either way, the camps have begun to show the faults in the system that must be dealt with, sooner rather than later.
Sources: The Washington Post, The Guardian
Image: Poxteer