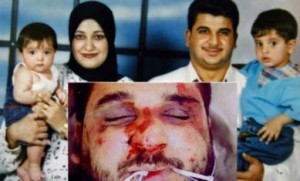 On January 10th, 2014, the European Center for Constitutional and Human Rights (ECCHR) and Public Interest Lawyers Birmingham UK (PIL) submitted a complaint to the International Criminal Court, alleging that UK military and civilian officials committed serious war crimes in Iraq during 2003-2008. They requested the Prosecutor to examine the situation in Iraq regarding the abuse and killing of detainees which occurred under UK custody.
The ECCHR is an "independent, non-profit legal and educational organization dedicated to protecting civil and human rights throughout Europe". PIL is an international and domestic public firm based in the UK that helps fight for rights against the unfettered power of the executives whether situations occur on UK or foreign soil. Together, these two organizations compiled 250 pages of factual and legal analysis regarding the serious abuse in Iraq caused by ranking civilians and military officials. They can only hope the ICC will take action since the UK has failed to sufficiently investigate and prosecute.
In 2006, the ICC actually declined to investigate this matter because the "crimes were not of sufficient gravity". However, they did mention that new facts or evidence regarding this situation could bring forth reconsideration. Here, we stand, 8 years later, with extensive information that should finally call for a formal investigation and hold those accountable for their horrific actions.
Since 2006, ECCHR and PIL gathered new facts and evidence from Iraqi victims. In their 250 page complaint, they discuss the severe physical and psychological abuse that Iraqi victims received. This includes: "hooding of detainees; the use of sensory deprivation and isolation; sleep deprivation; food and water deprivation; the use of prolonged stress positions, wide range of physical assault, including beating, burning and electrocution or electric shock"-  the list goes on and on.  They continue to discuss the failures to follow-up and end this systematic and continuous mistreatment.
The ECCHR and PIL are convinced that the "gravity" requirement, without question, is now met. The UK has failed to reach the proper standard of investigating this serious matter. Although they might have looked at the "bottom of the chain of command", they fail to prosecute those who are mainly responsible. Therefore, the ICC should take every action necessary to prosecute those responsible.
Source:
ECCHR (250 page complaint is at the bottom of the page)