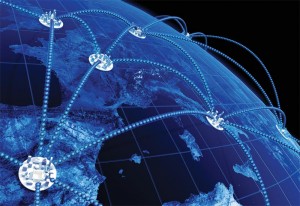 Earlier this summer the Justice Department unsealed an indictment charging five members of the Chinese People's Liberation Army with offenses such as conspiracy to commit computer fraud, intentionally accessing and obtaining information from a protected computer, economic espionage, and theft of trade secrets. All the American companies targeted by the People's Liberation Army were involved in trade disputes with China.  The Justice Department has yet to act on the indictment and it is clear that there is little for deterring cyber-attacks through domestic criminal prosecutions.  This indictment and subsequent inaction adds to the on-going discussion concerning how to legally deter Chinese cyber-attacks.
Unhappy with the ineffectiveness of domestic legal retaliation for cyber-attacks, SolarWorld Americas, a victim of a Chinese cyber-attack, is suggesting that the U.S. government not rely on domestic laws but turn to the international law of trade as a means of retaliation and deterrence. Specifically, SolarWorld Americas asked the Department of Commerce to consider imposing trade sanctions in response to the barrage of cyber-attacks.
SolarWorld Americas' idea is "legally creative" and "politically risky," but may actually be illegal. Unlike the Justice Department's reliance on U.S. code,  in order for the Department of Commerce to implement trade sanctions they would need to work with the World Trade Organization. International law of trade and sanctions, under the World Trade Organization, are governed by complicated treaties and customs, therefore, imposing sanctions is much easier said than done. In order for SolarWorld Americas' legal theory to be viable and for the sanctions to be legal, they need to prove it was the Chinese government or its affiliates that effectuated the hacking, as opposed to a private company.  Likewise there would need to be proof that the hacking resulted in Chinese business gaining an unfair advantage over U.S. competitors. Therefore, successful sanctions would need to rest on the theory that the Chinese government was stealing trade secrets from American companies giving them to Chinese competitors.
There is a question as to the U.S. government's own approach to hacking and whether or not American companies or the N.S.A. could be hit with the very sanctions SolarWorld Americas is looking to impose on China. If the U.S. government sets the precedence for trade sanctions as punishment for hacking would it out open itself up to similar measures from other states, even China?
Do you think legal anti-hacking measures should remain a domestic issue or should the U.S. look to international?  
Sources:
Solar Company Seeks Trade Sanctions