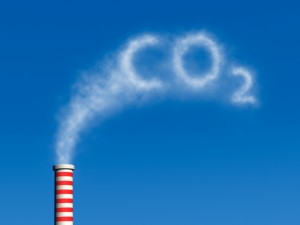 The 2014 Treaty Event: Towards Universal Participation and Implementation took place at the United Nations headquarters in New York on 23 – 25 and 30 September, and 1 October 2014. At the event, five more states gave acceptance to the 2012 Doha amendment to the Kyoto Protocol. Indonesia, Mexico, Singapore, Peru and Djibouti, as of September 30, 2014, have now ratified the Doha amendment. The Doha amendment established the second commitment period of the Kyoto Protocol. The amendment is an important part of global climate action for the years leading up to 2020.
The Kyoto Protocol was established to reduce international emissions of carbon dioxide below state's already existing baselines. Now the Protocol is aiming to reduce various greenhouse gas emissions. The Kyoto Protocol Official site states that "[t]he goal is to lower overall emissions from six greenhouse gases – carbon dioxide, methane, nitrous oxide, sulfur hexafluoride, HFCs, and PFCs." The Doha amendment is seeking to add nitrogen trifluoride to the list of greenhouse gases emissions listed in Annex A of the Protocol. Under the amendment, the parties agree to not exceed their assigned amounts of emissions as listed in the table under Annex B of the amendment. The amendment is also aiming to reduce their overall emissions by at least 18% below the 1990 levels during the commitment period 2013 to 2020.
Acceptance of this amendment is a major step towards reducing global greenhouse gas emissions that are extremely harmful to the environment. Human activities are thought to be the cause of the human-induced phenomenon of global warming. To prevent further natural disasters that are thought to be caused by increased temperatures, states worldwide have to come to a formal agreement to reduce their greenhouse gas emissions. The United States has signed, but not yet ratified this treaty. Do you think the U.S. should ratify the treaty? Is it a necessary step to take in the battle we are currently facing with climate change? If the U.S. were to ratify the treaty, do you think that would give other states an incentive to ratify the treaty as well?
Source: Kyoto Protocol, Doha Amendment, Treaty Event, Doha Amendment PDF
Photo: Climate Change